How to Attract An Audience With The New Instagram Trends in 2019
Instagram is the result of the combined efforts of Kevin Systrom, Mike Krieger and Facebook. Despite being co-developed by Facebook, the Instagram app is contrasting it in many aspects.
Launched in October 2010, Instagram is eight and a half years old now. Still, it has stepped ahead of the 15-year-old Facebook and other social platforms, making itself the leader in social media currently.
It is used by teens and youngsters on a large scale. On top of that, it is widely employed by celebrities, bloggers and famous artists to share their accomplishments and views with their admirers.
Countless brands and businesses have started enhancing their social media presence. (Especially on Instagram). All sorts of commercial companies from local to international have been posting socially to intensify their brand awareness and promote sales. You might even come across your neighborhood shops while scrolling through your feeds.
Sharing views, experiences, asking for opinions, congratulating, greeting – all of it is being done on social media these days. Instagram has become a basic necessity of the Millenials and later generations.
Be it personal or professional life, social media provides updates on both. We might as well call it the best of both worlds!
But to be honest, posting on Instagram is very dicey and it requires immense thoughtfulness and creativity. One usually ponders a lot on what to post and how to post. It gets to the best of us.
As someone quoted, " Tell me what's harder than writing an Instagram caption? "
I'm waiting! 
Over the years, Instagram has grown up and has not remained new to civilians. There have been countable changes in the features of the application over all these years.
Moreover, trends on this platform are ever-changing. It is notable that social activism is being hyped a lot on Instagram profiles among the other vogues.
Let's move on to some recent trends on the popular platform!
A peek behind the scenes
Movie shoots, working sites, offices TV shows, Actors and many others have started sharing behind the scene experiences on social media. A more real-time feed is encouraged compared to the previous edited and scripted content.
Photos of the team working together on a project, some snaps of your daily routine, spending time with your baby or maybe doing some laundry. Such real-life experiences are being shared a lot.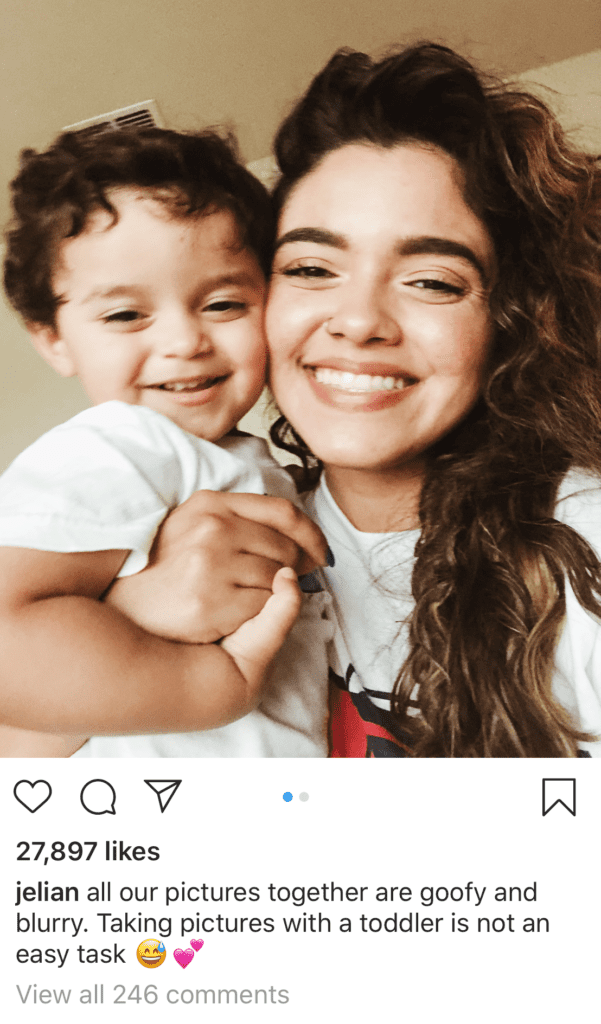 YouTube Vlogger Jelian Mercado posts lots of pictures with her cute son Mateo. Her candid moments with her son attracts many mothers. She makes a connection with her followers very sentimental.
She posts about events wherein she faces hair problems, sickness, laziness, financial stress, anxiety, and other everyday struggles. By doing this, she is able to make her audience relate to her daily chores.
She also reveals the struggles of being a teen mom as well as the contentment of motherhood in her videos and Instagram posts.
This strategy has made her famous only in a few years' time. At the moment, Jelian has over 140k followers on Instagram alone. Besides that, she is being sponsored by many brands to promote their services on her page.
Instagram allows you to share the pictures of what you do in your free time. Some pictures of your makeup-free face without any filters and editing can be posted on your Instagram account. The #NoFilter is a new challenge to which lots of people are getting inclined. And surprisingly, these posts outperform those highly professional photoshoots.
Because no one's life is as perfect as their Instagram profile!
Humans connect with each other and the world around them through different emotions like love, happiness, sympathy, sorrow, and denials. Taking the audience backstage through photos and videos makes the connection even deeper. It makes them get some idea of your office's work culture.
Hashtags
Instagram offers its users with a cool feature which we all know by the name Hashtag. We use it to emphasize the things which we are posting. There are a lot of choices on the hashtag menu – location, event, activity, emotion, holidays, shows and many more.
Hashtags determine the engagement on your content. Everyone is at their wit's end when thinking about a suitable hashtag for their posts.
Locally popular hashtags and those relevant to your content work best for your posts. People have started following hashtags related to their interests to get regular updates on the topic.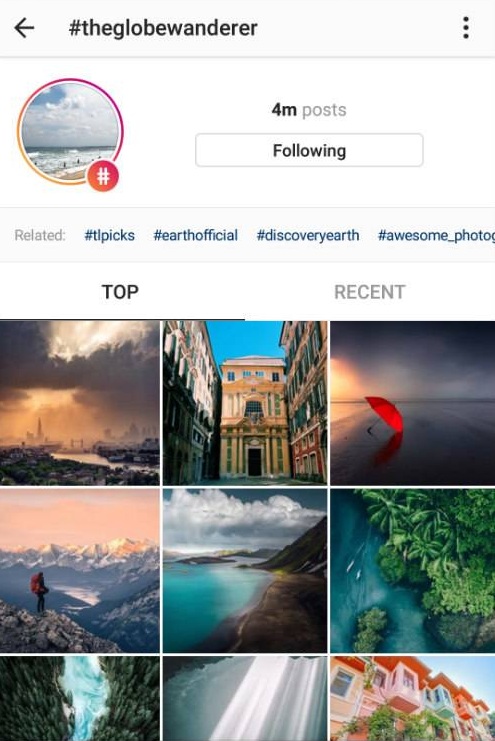 As portrayed in the picture above; on searching the #globewanderer, posts related to traveling, hiking, tourist locations have been obtained.
Adding relevant hashtags can increase the chances of your post to land in desired hunts.
By searching hashtags, related posts can be seen. Furthermore, similar hashtags are also suggested so that one can do detailed research on the topic of interest.
Hashtags featuring themes based on different days of the week are also widely known. Tags like #Mondaymotivation #TransformationTuesday #WellnessWednesday #ThrowbackThursday #FridayFunday #SaturdaySwag and #SelfieSunday are being used.
In December 2017, it was noticed that Instagram allowed individuals to follow hashtags to get updates about them on a regular basis.
Recently, Instagram has introduced invisible hashtags in the stories.
Story highlights
Posts need to be eternal while stories seem more recent. Stories help family and friends get regular updates about you.
It is proven by Instagram's research on the same topic that close circles keep tabs of their loved ones through Instagram stories.
Instagram introduced the story feature in August 2016. Wherein users can capture photos, add effects and layers to add to the story. It can be viewed for 24 hours. The Story would expire after that. The recent story highlight update has given the users an advantage that they can save their important stories below their profile bio.
Highlighting stories may bring nostalgia along with old memories. Also, it helps new followers to have a peek on your previous stories.
Bloggers and YouTubers essentially, use this feature to tell new fans about their past activities.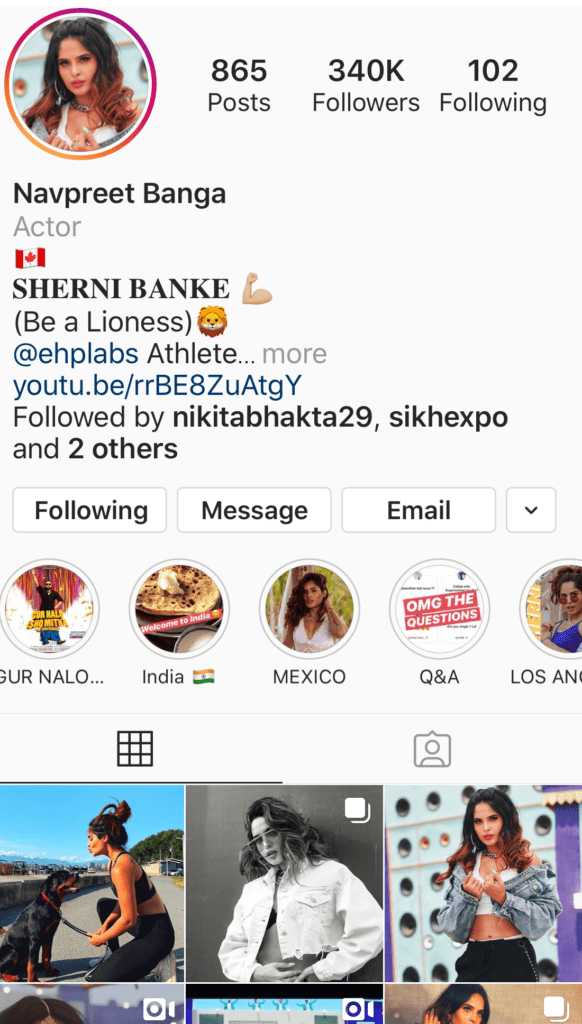 The famous Indo-Canadian Viner Navpreet Banga has put up some of her special achievements as story highlights.
So that future followers can easily have access to her previous performances and winnings. It eliminates the tedious task of scrolling down through all of her posts to look at old occurrences.
The highlights can be clearly observed from the picture itself. This is a very lucid and follower-friendly strategy for most of the leading lights.
The close friends feature on Instagram enables you to share the story with only the followers you have added to the close friends' circle. Because sometimes, there is content that you wouldn't want to share with everyone. You have the privilege to share more personal moments with a smaller group.
Social activism
Social media platforms are promoting sanguine changes in society. There is sufficient evidence that social activism has played a major role in ending slavery, dictatorship, protecting women from inequality, opposing racism and other serious issues.
Instagram is also promoting such social activism. Recently the pride movement focused on supporting the LGBT community has been widespread among all social media platforms.
Instagram was flooded with handles using the #UntoldPride hashtag and motivating the pride movement.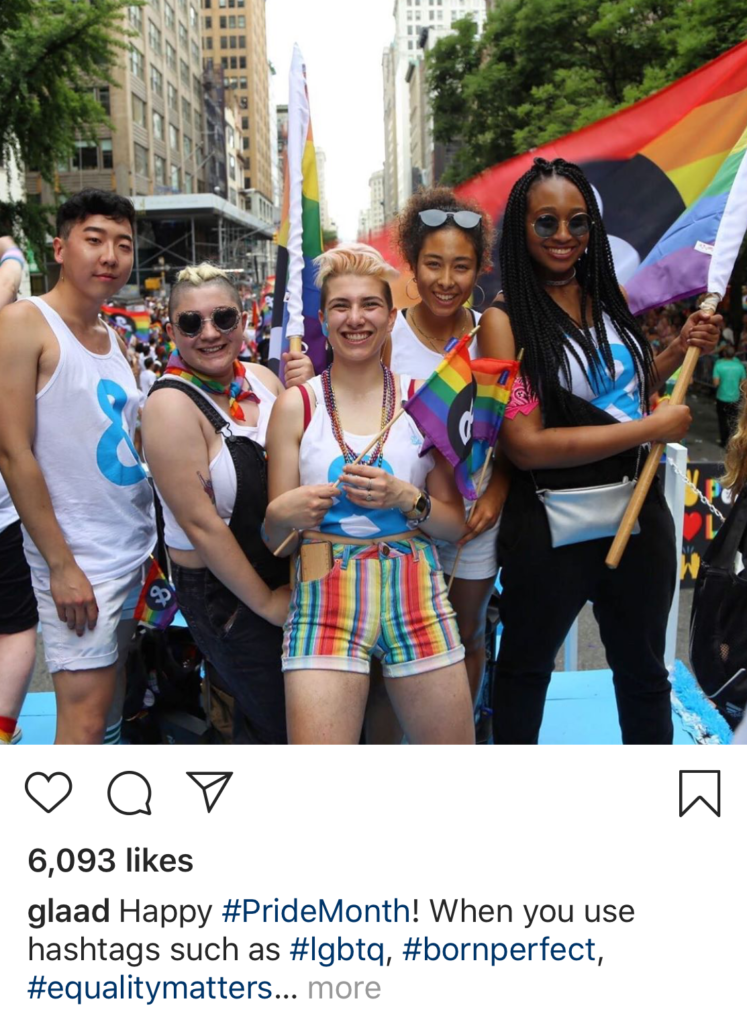 Many Celebrities and famous brands have used Instagram to motivate people to support LGBTs. People have appreciated their efforts.
Employing colorful profile pictures, icons, banners, backgrounds like the rainbow Instagram has celebrated the updated gender options for profiles and has released an LGBT+ Teen Guide in partnership with The Trevor Project.
Teens and adults have shared their coming out story and other confessions related to their gender issues and sexual preferences. Popular hashtags for these are:
#lgbt
#bornperfect
#equalitymatters
#accelerateacceptance
#pride2019
These hashtags are displayed in a rainbow gradient. Fostering a safe and supporting environment for our unique friends.
Plus, other activities related to global warming, hurricanes, floods, and such environmental issues have gained awareness through Instagram. People are asking for justice for rape cases, murders, domestic violence, bullying; largely through social platforms. There are several petitions, polls, voting and reposting worldwide activities spreading realization.
Mushrooming such positivity and protests against negativity are very important to gain trust. It spreads hopeful vibes among citizens.
Now that you have read about some of the latest trends on Instagram you can not only update your personal handles but your business page too.
Happy Instagramming!