How to use Rubik's Cube strategy to make your content performing?

Whether you enjoy speedcubing or solving puzzles, solving Rubik's cube will undoubtedly benefit you. It also depends on the method you use to achieve the desired results. What's even more fascinating is that we can use the same strategy to create performing content!
Content marketing is important because it assists businesses in increasing traffic, building consumer trust, increasing conversions, and generating more revenue. Content marketing is like performing experiments in a laboratory. You will not get results immediately. You have to add and extract some elements to achieve the final results. But over the long term, you will have a significant outcome, but only if you stick with it and keep experimenting with techniques. It's the same deal with content marketing. It takes effort to get started. You need to experiment with your content strategy. But by focusing on it long-term, you'll get results.
Let's see what the Rubik's Cube can teach us about developing a content strategy!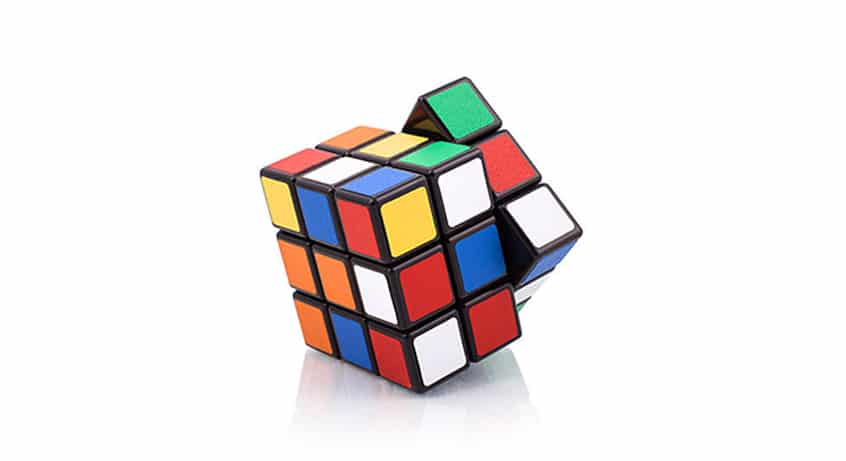 The most important aspect of the Rubik's cube is to "make one twist and then make another." The method for solving the puzzle is to repeat the same steps multiple times before jumping to the next. In content building, you have to do the same thing! Making content for one campaign and then jumping to the next with a twist, of course!
Isn't it true that life is all about resolving issues? Breaking down a problem into many small parts and focusing on each one separately is the foundation of this skill. The Rubik's cube is like a mini-universe, with thousands of twists, turns, and combinations. You must concentrate on each section and every twist that affects your next move as you solve this puzzle. Let's take an example to understand this:
Imagine you are going to sponsor a post that is on sale for Christmas. Now, your focus will be on the discounts you are going to give on some products in sales. However, rather than focusing solely on that, you should also consider Christmas sale design, sales copy, when to launch it, and target audience all at the same time. This way, you can concentrate on each piece of your final content.
A content marketing strategy is a plan for producing high-quality content on a regular basis in order to convert visitors into customers. People assume this will be difficult, but this is not the case. The main aim is to keep your reader stick to your content from start to finish. So that they can get your message properly and not miss out on any information.
Content is also about combinations and focusing on each separate piece of information. In order to get the desired results (well-informed content), you must go through some twists and turns. Solving a Rubik's Cube will improve the agility of your fingers. Being agile can help you type faster and more efficiently on your computer. A Rubik's cube will undoubtedly keep your fingers in shape, sharper, and more in sync with your mind. That's all a writer needs!
User-appropriate content can increase your user engagement. Relative content can encourage more re-sharing. If your content is not valuable or informative, no one will read it and you will face issues regarding bounce rate! So, invest your time in building content strategies to reach a highly targeted audience.
Simple solutions to complex problems are the most common, but this does not imply that they are simple. The Rubik's Cube is a game that helps to simplify thinking, declutter the mind, and develop patience, perspective, and process. Don't you think these qualities help a lot in content making? Then what are you waiting for? Go buy a Rubik's cube and start writing amazing fine pieces of art!