How much money are you losing because of your website's bad link experience?
Cherry and her friends were excited to visit a charming restaurant. On the way, they were thinking about the grand ambience, tasty starters, and gourmet food. But to their disappointment, when they reached the restaurant, all they could see was a sign on the door saying- Sorry, we are closed today!
The young ladies were very sad and whether consciously or not but they resented the restaurant for ruining their great dinner plans. In the world of digital marketing too, a broken link causes the same heartbreaking scene for your customers.
Backlinks are an important part of digital marketing. The inbound links are mostly known for helping the website rank higher in Google searches. They also play a crucial role in traffic and trustworthiness.
When the visitors follow links to your websites they expect the content to be accessible to them once they get to a particular page. The broken links don't just affect the user experience but they are also harmful to the website's relationship with Google- that is it also affects the SEO.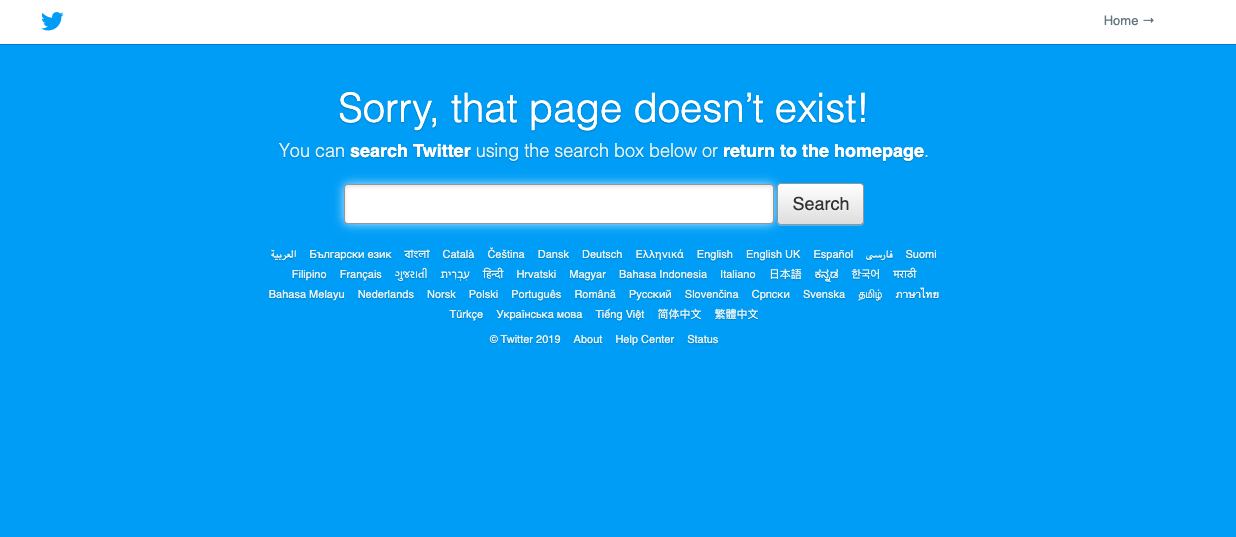 The links become an important element in any SEO strategy but this becomes especially true when it comes to e-commerce websites. Such websites get the majority of their sales through the ability of their website to attract and make visitors buy stuff on the website. The inbound links to e-commerce websites are very prominent for your product feeds for Google Shopping ads, display ads, and affiliates.
Remember each link to your pages is a potential sale! And so you must meet your user's intent and expectation with the target page to succeed in marketing.
How can Outbound Links make you miserable?
The links that connect from your own website to other sites are called outbound links. Dropping all broken links leading to external pages can be difficult. You don't have authority over the external content you are linking to and it can be withdrawn or relocated on the external site.
Having broken outbound links can be bad for your users and SEO. The Google web crawlers explore link to link while collecting data from each page. So, you need to ensure that these crawlers are not directed to the broken links.
Some findings of Woorank for you to understand the importance of backlinks:
Woorank has checked out more than 22 million websites out of which almost 1 million websites are e-commerce websites. They analyzed each of these websites and found out-
Half of the sites had 50,000 backlinks or more, 60% had 100,000 or more, 75% had 170,000 or more and 5% had 1 million or more.
There are more than 12.2 % backlinks that send users to a non-functional page with a 404 error.

More than 85% of redirected backlinks have adopted the best practices for SEO and user experience for redirecting.
Regarding the redirection to the homepage, 11.4% backlinks follow this practice.
Overall, 18% of backlinks present users with a bad link experience.

How many sales are you losing?
A huge number of Backlinks do not deliver User Expectation and redirected backlinks too are a pressing issue. So, where do all those redirects end up? It has been discovered that the redirects tend to be for 6 main reasons:
Valid: This helps meet the user expectation and intent and could be an out of stock page, related products page, category page or something else.
URL canonicalization: These redirects come into play as a WWW resolve or to send users to the HTTPS version of a page. For example, https://www.thrillax.com to https://www.thrillax.com. This is what is expected with SEO and UX best practices.
Gating: The user is redirected to a login page. You can consider making the page public even if the page is gated with a lot of links.
Soft error: The soft errors are deemed to manage instances when the URL or the page requested by the user does not exist. The soft errors send your users to a page that says "error", "not found" or a "404" on it.
Backlinks redirected to Homepage: These redirects send users to the website's homepage. They do not send the users to an error page. Basically, here the homepage works as a 404.
Open redirects: These occur when your website enables user-submitted links to redirect a user to a separate page. There are more than 1.55% backlinks which are open redirects.
Mistakes that can make you lose your backlinks:
An old website
Poor writing and typos
Faulty user experience
Extreme promotion
Not quoting your sources
Outdated content
Unauthentic behaviour
Poor brand reliability
After checking out all this, we can say depending on your website link, traffic, and conversion rate, you are losing more than hundreds or even thousands of sales every year.
Frustrating, isn't it? To avoid all these redirecting troubles and broken link issues you need the help of experts who can track your 404 errors, create custom backlinks for you and be mindful of your product feeds.
How can you tackle the mistakes while building backlinks in 2019?
Even if UX is important, Backlinks have their own charm. The backlinks are like votes from other websites saying the content is valuable, credible and useful. So, obviously, more votes will make your website rank higher in Google searches.
But, you should know, not all the backlinks are valuable. They should actually come from a trusted, authoritative website, have your target keywords in link's anchor text and the website or page linking to you is of immediate relevance to your website. And of course, the link should be a "Dofollow" link. At Thrillax, we follow the best practices to help you create Backlinks that are trustworthy and get more relevant traffic to your website.
We convert your website visitors into paying customers! So, you can leave all your backlink worries to us.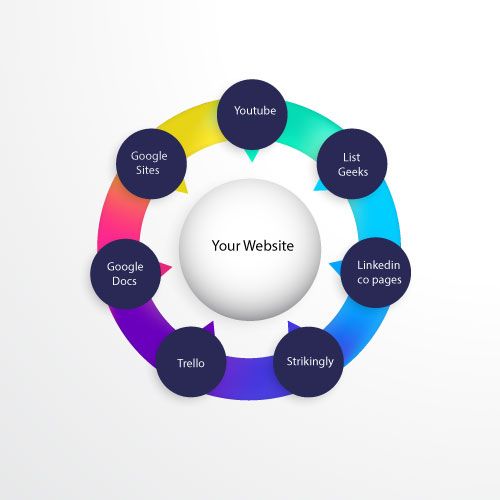 Don't lose money anymore because you are as strong as your backlink!
Poor backlinks will definitely lead to a high bounce rate and you will end up losing a great number of your sales. You can resolve the issue by reaching out to experts who can help you fix the user experience and improve your website's performance by creating powerful and high-quality backlinks from authority websites.
Drop-in your comments to learn more about backlinks and SEO from the masters!