Thrillax Among the 2019 Leaders of Digital Marketing
In 2004, Thrillax was just an idea which was nurtured over the period of time. In 2018 it became a full-fledged reality. We've mastered a digital growth strategy that solves our clients' business problems involving content marketing, search engine optimization, and social media marketing by generating millions of dollars for our customers within a year. We understand the importance of superior digital marketing strategies, and we've recently have been recognized for our efforts by Clutch!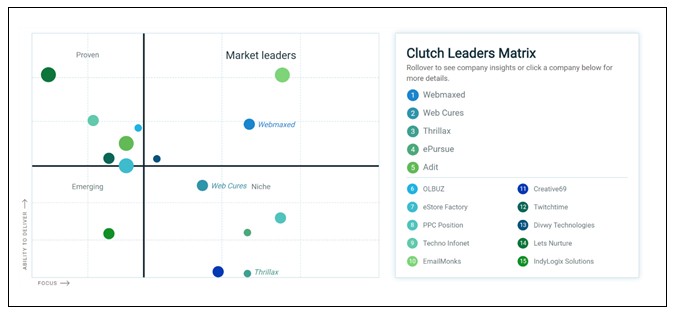 As a B2B ratings and reviews firm in the heart of Washington DC, Clutch is committed to connecting businesses of all sizes to solutions providers that will help them over their next business hurdles. They evaluate firms by using a unique methodology that analyzes a firm's technical capabilities, market presence, and verified client reviews. Based on their research, we've been recognized as a 2019 leader of digital marketing agencies in Ahmedabad. Here's a look!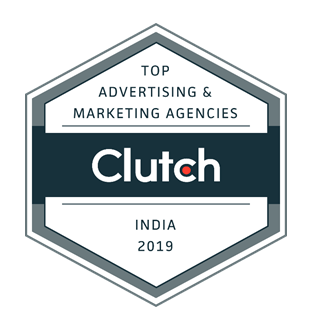 Visual Objects is a platform for creative agencies like the top digital marketing companies to display their work in portfolio form. This allows businesses to visualize a future project before deciding to hire their next business partner.
Overall, we're very excited about our accomplishments, and we would've not been able to get this far if it weren't for our incredible clients and their amazing support. Throughout our years, we've worked hard to provide the best services possible that produce quality outputs for our clients and we are more than grateful that Clutch has taken note of our success! We look forward to continuing our efforts into the years to come.