Importance of starting app marketing in the development phase

Millions of apps are available on the app store and play store these days. But not all apps are able to create a buzz and earn good profits. Have you ever thought, why?
You are unlikely to find the reason if you just watch things from a distance. We decided to take a deeper look at the scenario to find out why does it happen. We found the lack of marketing efforts to attract the audience towards the app and make them aware of the launch.
Ever seen an onion? It is barely noticeable at first but when nature adds each bit of layer to it, it becomes more and more visible. Similar is the case of app development. Starting the marketing for your app in the development phase itself is like adding the layers to the onion.
With so many apps trending in the market, marketing your app becomes more than necessary and hiring a mobile marketing agency could really help. By the time your app is ready to launch, the ball is rolling and whirling among your target audience.
In the tough competition, your app doesn't stand a chance to gain traction if your app is not promoted beforehand.
So, what's a prerequisite for your mobile app marketing strategy?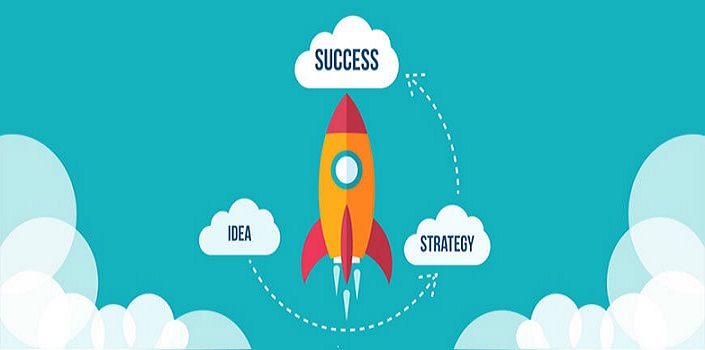 Know your app objectives and target audience
Setting a goal is a crucial step to turn invisible into visible!
When you start with your app development, you should first answer a few questions:
What is the objective of your app?

Who is your target audience?

Which regional market are you target?

Who are your competitors and what do they offer?
Once you know the answers to the above questions, it becomes easier for you to promote your app.
Keyword research
Recognizing the right set of keywords is a very crucial part of the process for mobile app discoverability. Your application has a lot better chance if you know the language of your users so that they will be able to reach your mobile app through natural searches. This is also the time when you need to pay attention to your keyword positioning.
The promotion strategies  for the mobile app are fundamentally done in two stages – Pre-Launch and Post-Launch marketing
Efforts are required for both before and after the app launch stages, in case of app marketing, are the same.  Though the design and development part of the process does not need one to put in efforts once the app is deployed.
We have jotted down some pre-launch mobile app marketing tips to ease the process for you.
Pre-Launch App Marketing Strategy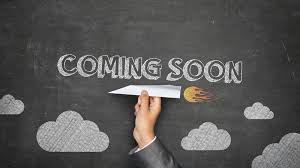 The first thing that you need to do is create awareness about your application in the market. A few things should be covered during the pre-launch app marketing stage. You should not worry as it will not disturb your marketing budget much.
Settle a release date
You can start by deciding a release date for your application. If you have a time frame in mind, it can help you or your mobile app marketing agency to devise better marketing strategies. We can help you with considering a suitable release date by checking out all the holidays and events to make sure your app release does not get overshadowed.
Build A Great App Landing Page
Mobile app landing pages have become a must-have for businesses who wish to get immediate attention as soon as the development phase starts nearing its end. The advantages of having a mobile app landing page can be complex. The information gathered on the page for conversion goals. You can use the content on the page for SEO plans, thus increasing the app's ranking on the search engines.
Outreach aspirations
We know an app marketing strategy that works the best in favor of promoting an application is the outreach drives that a business takes.  
It would be a lot beneficial for a startup to start rolling out PRs and Articles right from the stage where the app's beta version comes out. So, it is good for you to start creating a list of candidates to reach out, in advance.
You should have a list of PR professionals, bloggers, and social media influencers handy and ready before the promotion of your app starts. Thrillax manages all of that for you and keeps the pitches ready for you.
Social media
People are infatuated with social media these days. And ideally, you can reach most of your audience by using social media. We can help you to maintain your social media accounts from 2 months prior to your launch and keep posting interesting things for your audience.
Blogging
Start blogging! It is the best way to grow your fan base and attract new users. Each post solidifies your brand voice and speaks important issues encompassing the app. Make sure you try to answer the questions that the users are looking for. Answering their questions will ultimately promoting your app.
We recommend creating the content that your audience is interested in. That's what makes your marketing strategy successful.
Apart from all these pointers, there are many other things that you are needed depending on the app functionality. We can do an effective email marketing, social media promotions, and press releases that can connect you to the influencers.
Remember, only 

the early bird catches the worm!
App marketing is a tedious job. So start at the development stage.
A recognition grows slowly and rises at the launch date, so select your channels and stay constant to intensify engagement.
The app store is jammed. To improve your user base, we suggest starting the promotions for your app well before the launch. It will definitely help you create a buzz and generate traction and growth when your app actually launches.
Not sure you can manage it on your own? Don't worry. Get some interesting pre-launch strategies designed for your app by the experts and launch your app with a bang!
Let's discuss your app functionalities and marketing strategies over a cup of coffee.