Why should you hire SEO Virtual Assistant to do online page SEO jobs?

An SEO Virtual Assistant is a vital part of your business. Many startups and small businesses are fearful of the words- Search Engine Optimization. Sometimes, as a business owner, you are just busy running your business and are not even aware of what SEO is but you have an idea that it is an important component for the Google Page Ranking. You are aware of creating keyword-rich content to make your business rank in the Google search but you are not quite sure about how to do it. Some of the entrepreneurs try to add this task to their own task-list not knowing that there is a thing called SEO Virtual Assistant.
What actually is an SEO VA?
Search engine optimization is an essential process to make your website friendlier for Google to fetch and rank it. A fully optimized site is using keywords that are suitable and fitting to the product or service that you're selling. It also concerns the type of customers that you are trying to attract.
Do not underestimate the SEO value of blogs as it has been proven that the websites with blogs outperform competitors than the websites without blogs.
Are you confused? Well, this might sound a bit confusing. Even though SEO is the most important factor of your online presence, it is seldom fully understood by an average business person. Normally, the business person is busy in running their daily business errands and doesn't get the time required to read and familiarize with the topic.
The SEO VA to your rescue
Don't worry if you are in the same situation where you are not able to get familiarized with the subject. This is where the services of an SEO Virtual Assistant come into play. An SEO VA is accomplished in SEO and Google Page Ranking. They are well-versed in terms like keyword density, and Google algorithm. The SEO VA knows and understands how important it is to optimize your content for search engines for the success of your business online. Google Pagerank can prove a making or breaking point for your business if you are relying on the search engine traffic as a part of your business plan. So, it is essential that you find someone who can fully optimise your website.
What can the SEO VA do for your business?
» KEYWORD RESEARCH
SEO VA can prove helpful in implementing valuable keywords on your website from Google Analytics and Google Trends.
» COMPETITOR RESEARCH
SEO VA can find out the keywords that your competition is using and get a dominate them.
» BACKLINK BUILDING
The SEO can help you in building a Google Page Rank by constructing Backlinks to valuable websites to drive your website Google Authority.
» CONTENT MANAGEMENT
The SEO can help you manage the blogs and other content on your website according to the keyword research to make you accessible to your clients around the world.
SOCIAL MEDIA and NETWORKING MANAGEMENT
Being on Social media is an essential part if you wish to build your network and grow it stronger. The VA can help you maintain your social media presence.
The VA's can also help you with some other tasks like topic research, data analysis and collection, On-page SEO which includes SEO titles, meta descriptions, inner links and images.
Why should you hire SEO VA?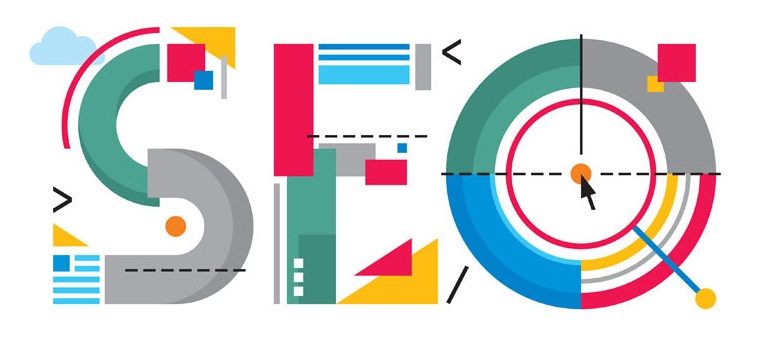 There are many companies out there who will charge you thousands of dollars to optimize your website. They will help you out with developing keywords and change your copy. After going through the whole process, you will even get a fully optimized version of your website. But that will happen only for the time being. Also, as SEO keeps changing constantly, you will be spending a lot of money if you go through the process again and again.
However, the Virtual Assistants work with you to determine money making keywords from researching Google Analytics. They also use keyword tools to make your site rank higher in Google. Now, with that information, be sure that the Virtual Assistant can work with you to deliver amazing results at a much affordable price. The VA can also teach you how to make the most of your Google Analytics account if you are not clear about the processes.
Remember, the search engine optimization is key to your success. It is necessary to go through the whole process. And if you are not sure how to best optimise the site, make sure you hire an SEO VA. That way, your job will be made much easier. The investment in a quality SEO Virtual Assistant can save you hours of reading, learning and managing another task. And you can concentrate just on your business.
Why should you outsource your need to SEO VA in India?
If you wish to be on the Page one of the Google search results, generate more traffic and earn bigger revenues you can use the power of SEO outsourcing to a VA in India and utilize the full profit potential of your online business.
Now, you have a very logical question in your mind. Why India?
Well, as you already know, you can access the top quality people at a much lower rate when you outsource to India instead of hiring in your own country. The cost savings can be very much significant.
To hire a quality SEO VA in California is probably going to be very harsh on your pocket. And if you outsource the SEO to any other place cheaper in the US, you might not be saving a lot. But what if you get the same or maybe better quality services in a country much cheaper!
Yes, in India, the SEO VA's are known for their quality services and are even much affordable to your pockets. So, it is just like getting better results at a fair price.
So, if you are taking your business online, hire an SEO virtual assistant from India to optimize your website and make it rank on the top in the Google searches.