How to Make Viral Content That Gets Endless Clicks & Shares!

Are you trying to figure out how to make viral content for your new product or business?
We hate to break it to you but there is no secret recipe for creating viral content.
On the flip side, creating viral content is not something you have to leave to chance as well.
In fact, you can totally learn how to create viral content.
You just need to understand what makes a piece of content inherently shareable and apply that knowledge next time you create content for your business.
There are certain factors you can infuse into your content to encourage people to share with others.
Being a reputed content marketing agency, we know what it takes to create viral content. We've done it several times for our clients.
And in this post, we're going to teach you exactly how to make viral content.
But first, let's begin with understanding what is viral content & why is it important for your business.
What is Viral Content?
Viral content is any kind of content that is shared widely across the internet in a matter of hours & without any additional effort.
It's something that your target audience sees, loves, and immediately shares across social media. And before you know it, hundreds of thousands of people are engaging with your content.
The best part is that viral content can be created in any form, be it an image, blog post, social media post, infographic, or just a catchy slogan.
Whatever form of content you choose to create, you need to make sure that it is unique, memorable, and shareable.
Why is Creating Viral Content Important?
Now that you've learned what is viral content, let's talk about why creating viral content is important.
While creating viral content is difficult to pull off. But it can be incredibly helpful in generating a massive amount of traffic and boosting brand awareness of your business.
Plus, creating viral content is cost-effective compared to paid advertising. This is because most contents get virtually zero shares, while a few pieces of viral content can help to dominate your industry.
Overall, publishing viral content once in a while is important because it can help establish strong brand authority, make your brand appear more trustworthy, and skyrocket your traffic.
How to Make Viral Content?
Learning how to make viral content is not an easy feat. However, there are certain best practices you can follow to learn how to make content go viral on social media & internet.
Here are the viral content best practices you should keep in mind when creating your next piece of content.
Create Content on Trending Topics
When it comes to creating viral content, the topic you pick matters a lot.
Ideally, you should identify & create content on topics that are currently trending in your industry. Doing so can help to ride the wave early on and reap the benefits.
If you're not sure how to find trending topics in your industry, you can consider using Google Trends or BuzzSumo. Both platforms are specifically designed to help find trending topics in every industry.
Write Clickable Headlines
Headline is one of the most important elements of viral content.
Think about this — when someone comes across your content, your headline is the first thing they'll notice. Not only that but your headline is what ultimately pushes them to click and share it with others.
According to research, headlines with numbers tend to get 36% more clicks than those without numbers.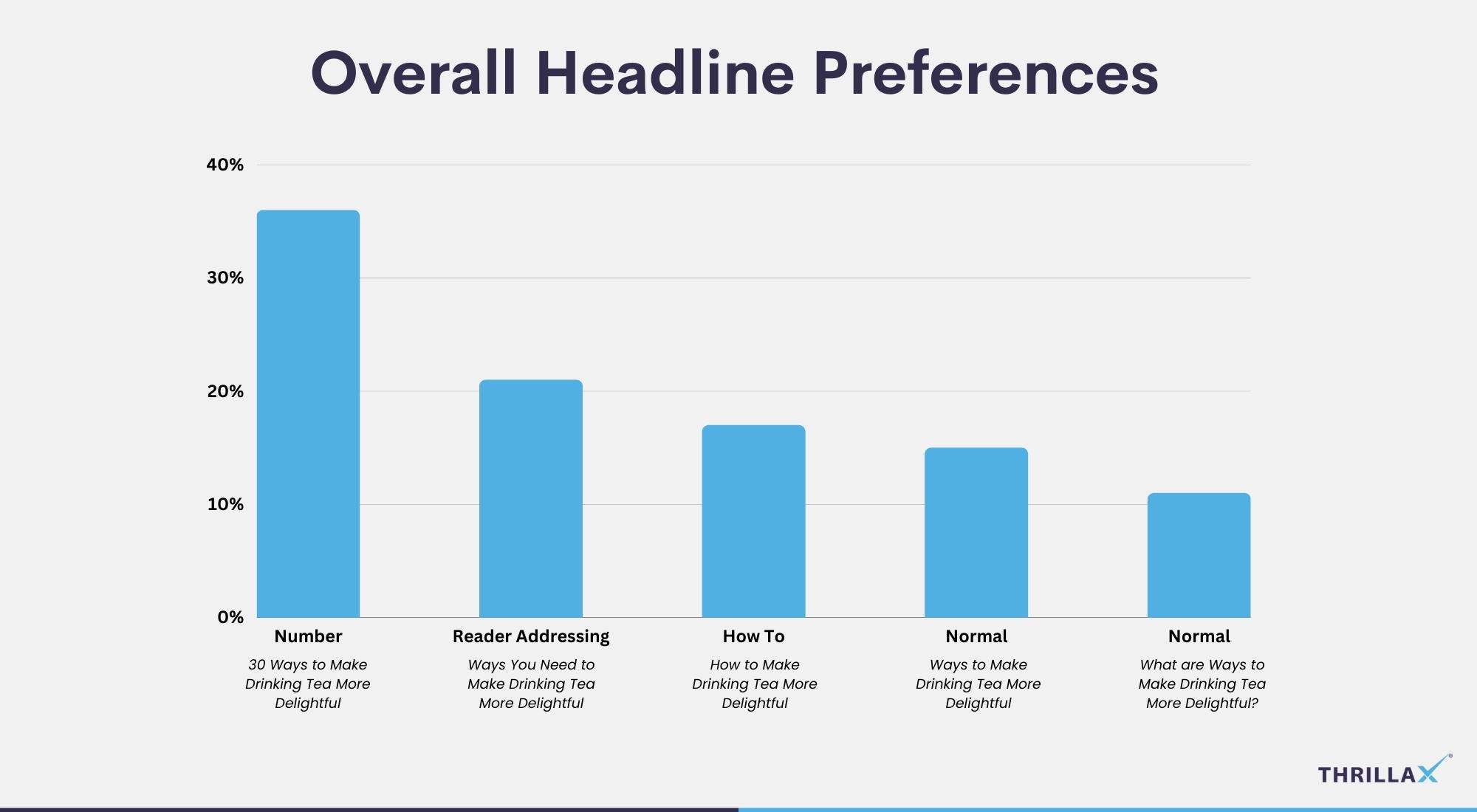 But if you're not sure how to write clickable headlines, you can consider using CoSchedule's Headline Analyzer tool for help.
This tool will score your outline from 0 to 100 (0 being lowest & 100 being highest) and offer suggestions to make it more impactful.
Hook Your Readers FAST!
When it comes to creating viral content, most marketers overlook the importance of introduction content.
You see, the majority of people only read 28% of a blog post. So if you want your content to go viral, you need to learn how to hook your readers FAST, preferably in the introduction part.
After all, your hook is the unique selling proposition (USP) of your content.
Here's what a hook should be:
Appeal to your target audience
Convey a clear message
And encourage your potential customers to take the desired action
In other words, the introduction part of your content needs to be interesting and compelling enough to make people visit your website or sign up for the newsletter or make a purchase.
Stimulate Emotions
Humans are emotional creatures.
So when they stumbled upon a piece of content that stimulates emotions, they're more likely to share it with their network on social media.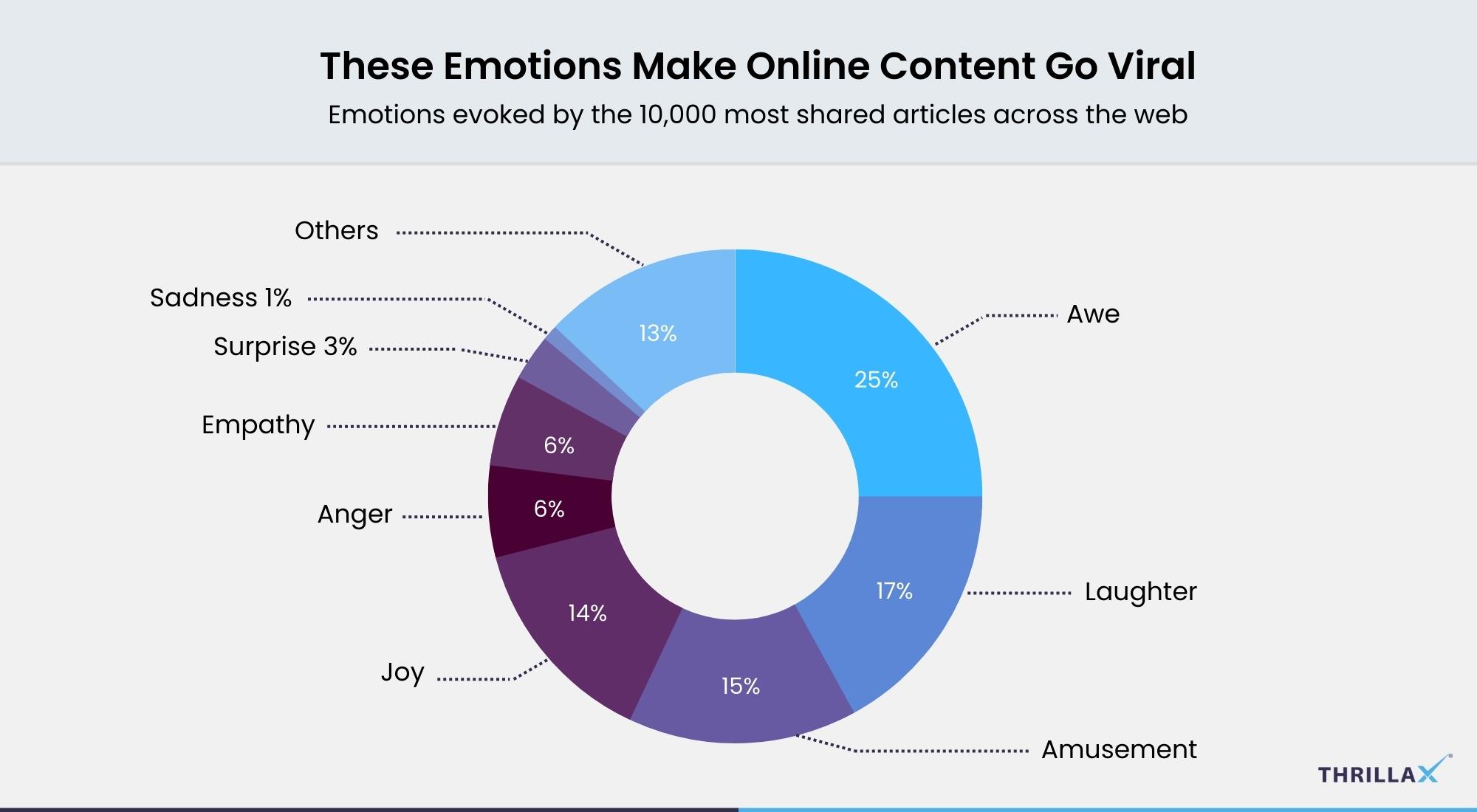 A study published by the Journal of Marketing Research discovered that positive content is likely to receive more social shares compared to dull or negative content.
Another research has also found that content that arouses emotions such as surprise, awe, or anger is 28% more likely to go viral.
The point is, if you want to learn how to make content go viral, you need to tap into the emotions of your target audience.
Use Interactive Visuals
Images have proven to make any piece of content more engaging. And the reason for this is simple — Visual content is easier to consume compared to all-text content.
There is also evidence to back up this claim.
According to Xerox, visuals make readers 80% more likely to read a piece of content.
Marketing Guru Jeff Bullas also revealed that blog posts with at least one visual have generated 94% more views on social media platforms.
So if you want to make viral content, you need to get creative and design some interactive visuals.
Try Creating Long-Form Content
While there isn't a magical content length that will make your content go viral. But according to research, longer content does increase the odds.
For example, posts with over 2,000 words received 2 times more shares compared to posts with just 1,000 words.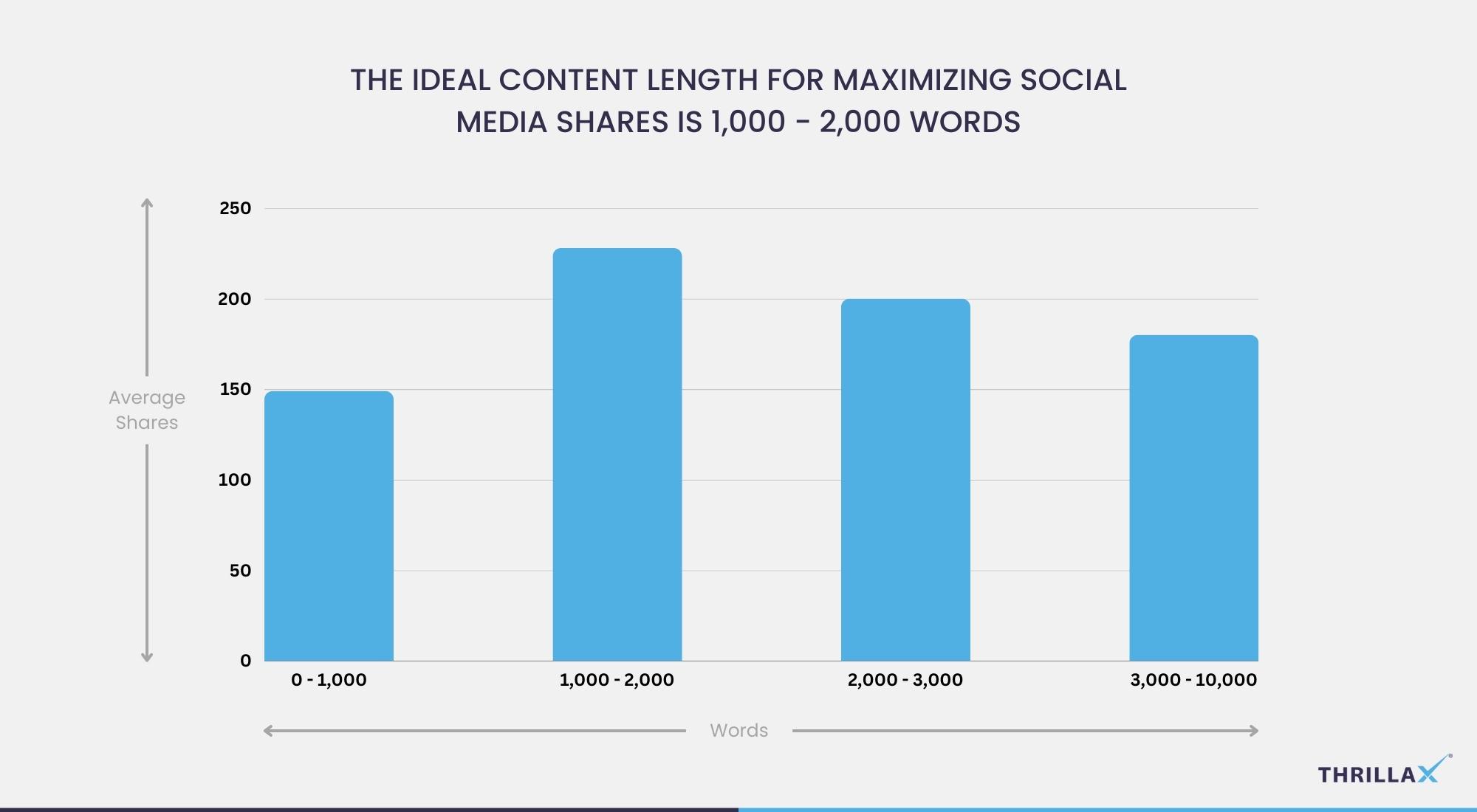 Professor Dr Jonah Berger also recently conducted a study of virality and discovered that longer content was 76.8% more likely to go viral.
This is because longer content packed with well-researched statistical data tends to receive more natural backlinks, thus improving the odds of ranking in the top 3 positions in Google SERP.
This, in turn, not only brings in more organic traffic but also social media shares, which ultimately makes content go viral.
Optimize for Search Engines
If you want to make your content go viral, you need to optimize your content well for the search engines.
This is because search engines like Google deliver the most sustainable traffic for the long term.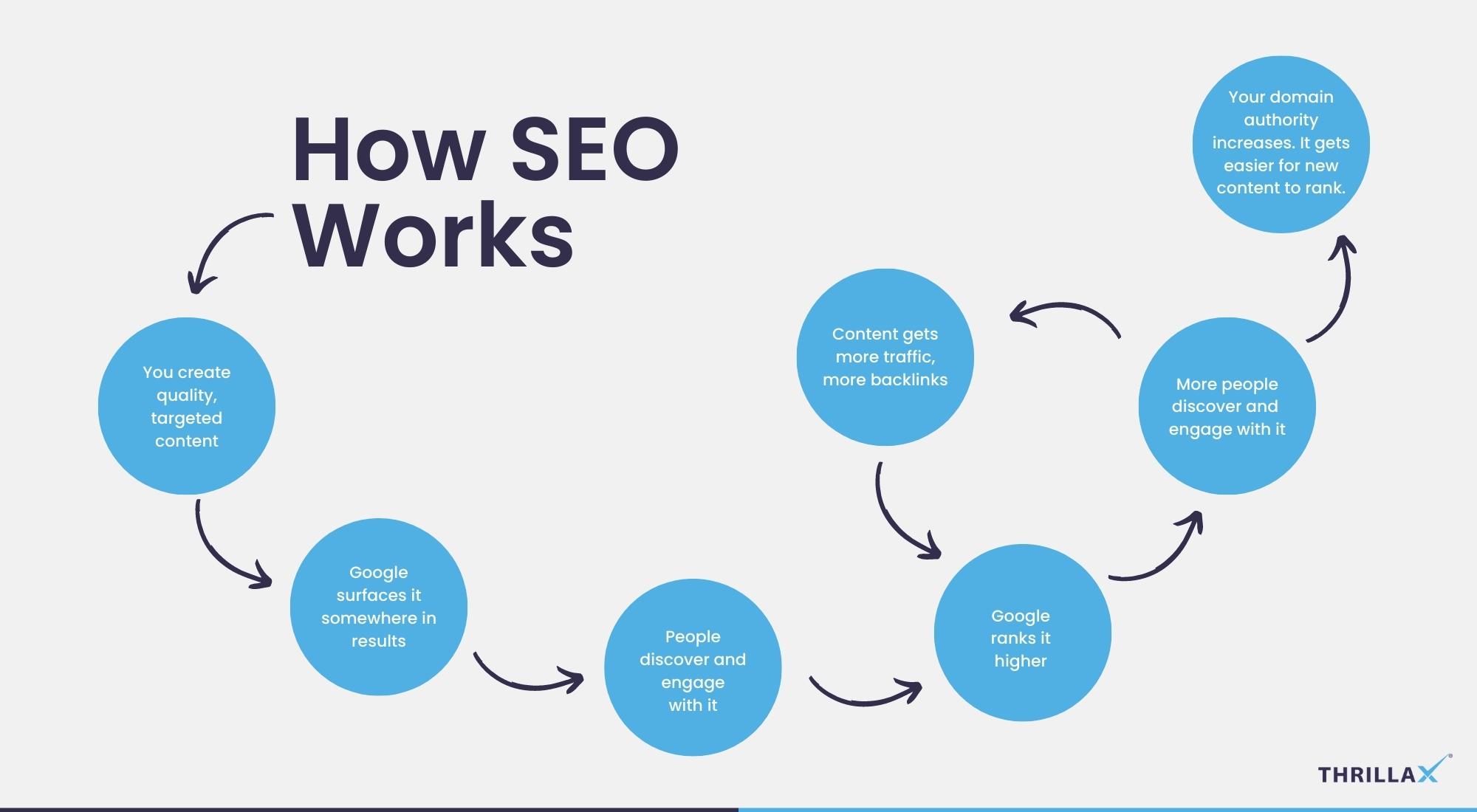 So if you want to make viral content, you need to find potentially viral & low-competition keywords and then optimize your content for those keywords.
The good news is, there are a plethora of keyword research tools available in the market to identify such keywords.
All you need to do is, input your topic and it will fetch a list of all relevant keywords with high search volume & low competition to target in your content.
Make it Helpful & Actionable
Making your content helpful & actionable is the easiest way to increase the odds of your content going viral.
If your content isn't helpful or actionable, you're likely to waste your time creating content that isn't going to produce any meaningful results, let alone make it go viral.
This is because helpful and actionable content provides real value and solutions, which ultimately increases engagement, delivers a positive experience, and leads readers to take the desired action (i.e. share it with others).
So, if you want to make viral content, make sure to make it engaging, educational, and actionable.
Partner with Influencers
Influencers have become an integral part of the marketing community. And they have the power to make a piece of content go viral.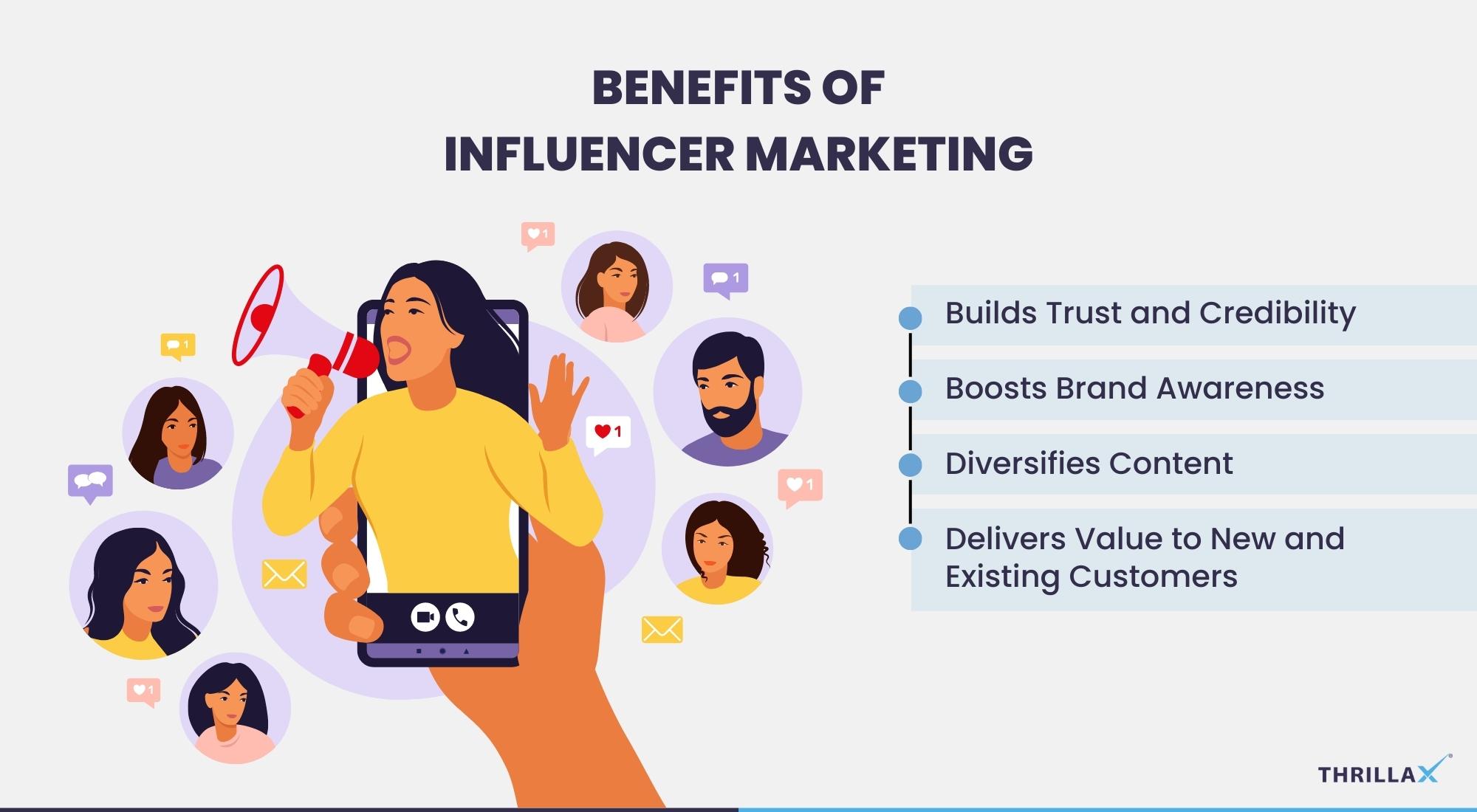 For the uninitiated, influencers are people who can affect the decisions of others because of their fame, position, or knowledge in a distinct industry.
So by partnering with the right influencers, you can drastically increase your content's reach and social shares, which are essential ingredients for making content go viral.
If you want your content to go viral, you should consider reaching out to influencers in your industry and have them share your content with their followers.
Over to You!
Creating viral content is extremely difficult. Plus, digital marketing is getting more and more competitive with trying to go viral using different strategies.
However, using the methods mentioned in this post, you can learn to create content that is likely to go viral on the internet.