How To Start Marketing on Pinterest for Businesses?

If you can generate good leads and traffic through Facebook and Instagram, then why not Pinterest?  
Why not give effort to this prominent social media platform to boost your business?
Pinterest is as easy as Facebook and Instagram, in-fact it is more like a search engine, where you can go through abundant information.
If you don't believe me, let's see how the world is crazy about Pinterest?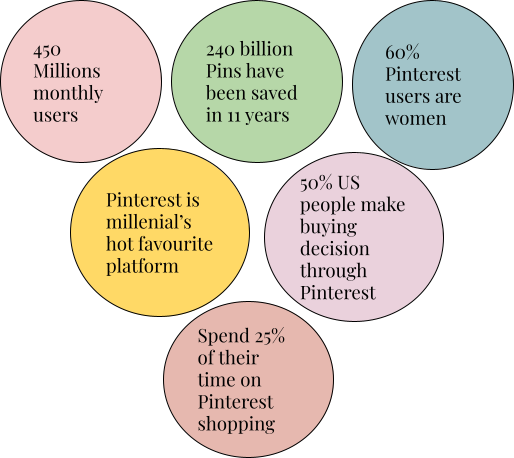 So, welcome to this amazing platform Pinterest, now it's time to consider Pinterest for your Business marketing as you just saw how extensively it has been used by billions of people across the world.
How does a Pinterest business account look and how can one do marketing on Pinterest?
As I told you earlier, Pinterest is also a search engine because it enables you to discover Information. And you can share information and visuals on Pinterest and get an opportuning to reach a maximum of people. 
So, to get started with business marketing,
First of all, you have to create a business account in order to promote your business. Once you create your business account, it will look like this.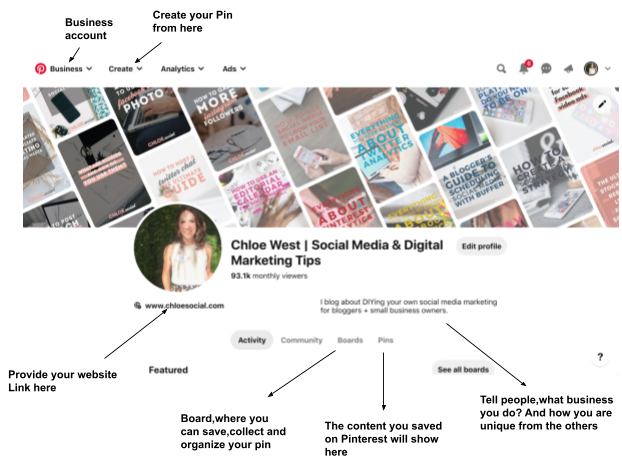 Pinterest Marketing is all about pins,
How many impressions does your pin get?

How many saves do you get?

How many links clicks do you get?
If people find your Pins interesting and informative, they will take your original pin and save it with one of their boards and share it to one of their profiles, this is how you will get exposure and create brand awareness on Pinterest.
How is Pinterest different from the other platforms?
Pinterest allows users to share and save content to multiple people for a long period of time compared to Twitter or Facebook.
Pinterest is like a bookmarking social discovery site, it has a little different demographic than Facebook and Instagram. What makes Pinterest most unique is that you don't have to stay on the platform to consume content, you can save the content that you love and can access it later. On the contrary, Facebook and Instagram don't allow users to leave the platform, you have to stay on the algorithm to consume the content.
Secondly, Pinterest is the hub of information, you can search your queries on Pinterest just as you do on google. You can search all the "how to do tutorials" and get the relatable information So, it's not just a search engine but a hotbed for potential buyers.
Is Pinterest paid? Is it Complicated?
Pinterest is absolutely free for both personal and business accounts. You can sign up on Pinterest for free and consume all the content you want for free.
As far as operating the platform is concerned, Pinterest is just like Facebook and Instagram where you scroll and scroll for the new images, videos. On Pinterest, the difference is that a content post will show in the form of a pin which you can save, give your impression and click to unfold more information.
4 interesting points for why you should invest in Pinterest for business marketing
1) Education marketing materials:
Along with an amazing demographic and algorithm, Pinterest also supports the business by providing educational marketing materials in the form of tools, insight, and guides. You will allow use the materials consisting of how to use Pinterest to get potential results and how can you maximize the effectiveness of your business marketing? Pinterest is also a community where you can learn from other businesses and grow together.

2) Pinterest Analytics: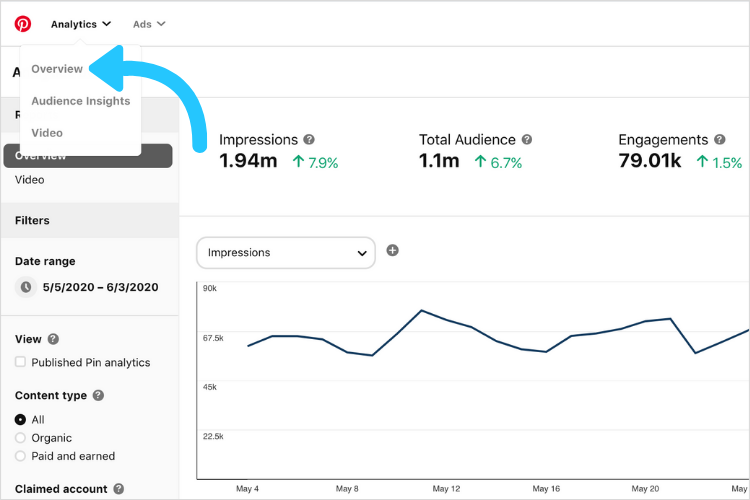 This is the most beneficial, practical, and valuable feature of Pinterest, especially for the business. This feature allows you to keep track of your performance, you can take an overview by seeing Impression, total Audience, and engagements on the analytic page.
3) Rich Pins: 
There are 3 main types of rich pins that have extensive information about the subject. This enables users to showcase their product and service on large scale. The rich pin will automatically get updates if you make any changes to your website.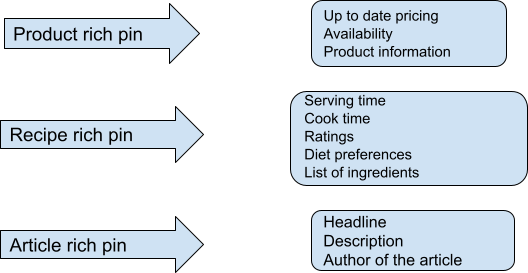 4) Offers different setting for Business:
Pinterest does not directly link your Facebook account, so you will have the option to set up your profile and describe your brand. Later, you may add your Facebook account to your home page.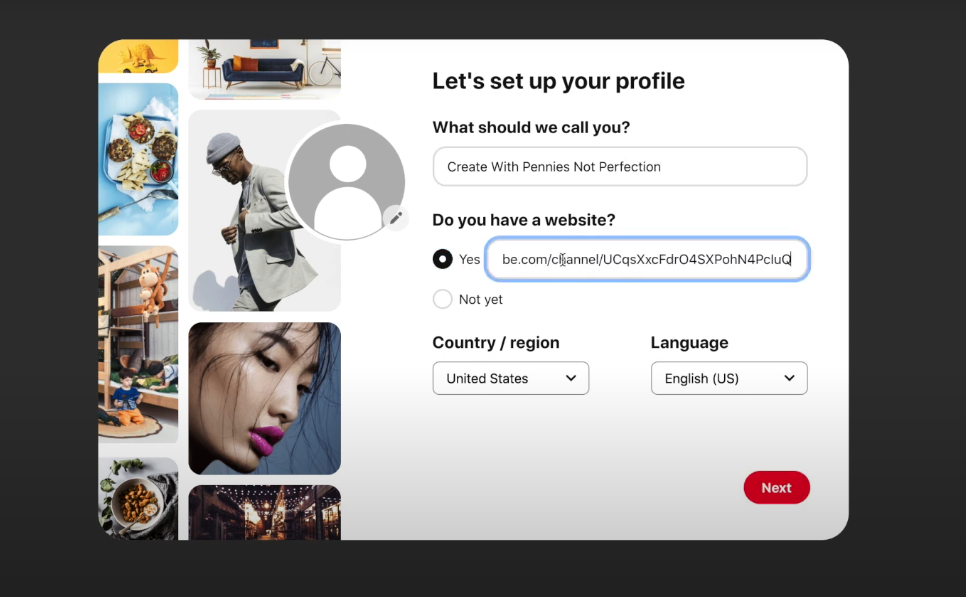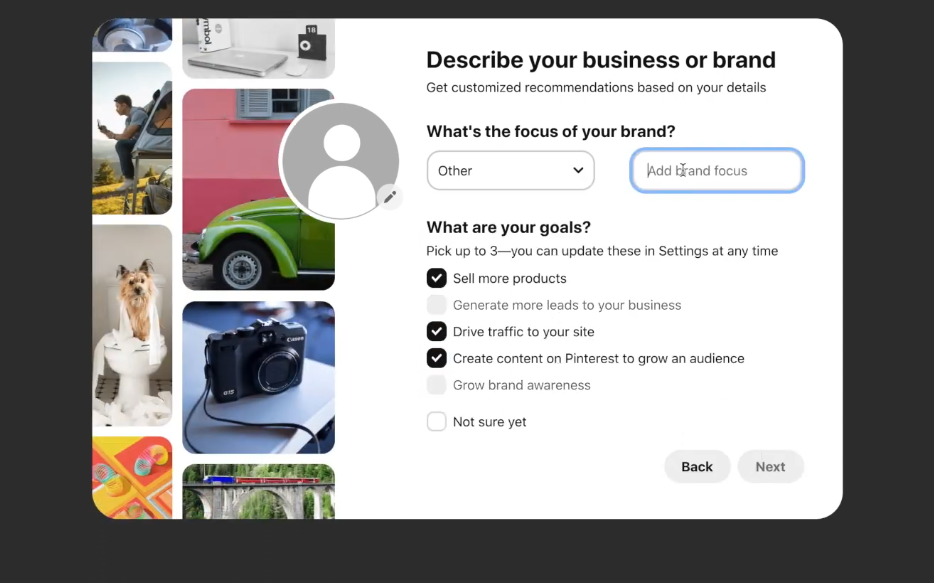 How do I publish my content on Pinterest?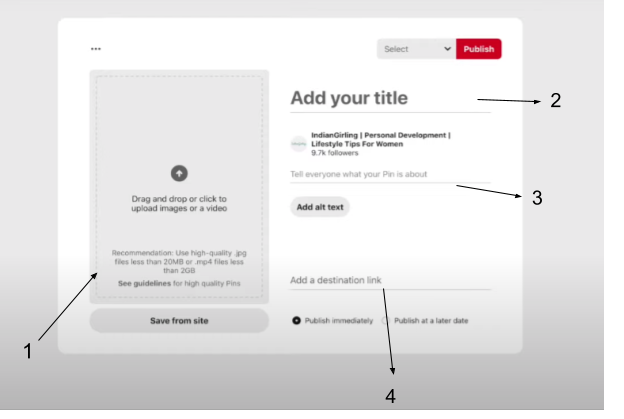 1) You can post any kind of graphic here such as an image video related to what content you want to publish. 
2) Here you have to add a catchy title for the blog post to grab viewers attention here
3) Explain to the audience what your content is all about, what will they learn reading your content.
For example,
If your Title is 3 Skincare habits for glowing skin, then your Description should be like, " In this blog post you will learn the top skincare routine in order to look young and pretty". You can also add a couple of hashtags related to your content.
4) In the final step, you have to add a destination link for your blog, or video. Destination link is any URL on the internet, it can be your own website or a landing page of where you hosting your website or it can be an affiliate marketing platform.
This is how you can publish your content on Pinterest, and bring traffic to your website or increase the views on youtube. This whole posting content is known as Pin that we have mentioned many times earlier in this blog.
Get Started with Pinterest
The above guide will help you to create a Pinterest account and you can get started on your own by pinning down some of the best images. If you think it's still hard, I'll recommend you to observe your competitors' accounts for a while and study how they maintain their Pinterest profiles.
We do not have a presence on Pinterest yet but we have done some work for our clients and we do not recommend that you have to follow how your competitors post over there but you can observe and make your own strategy for it something like Instagram,
I use Pinterest for my personal use such as I found creative infographics and lifestyle ideas, which increases my understanding. Their mobile app is a much better version than the website.
Similarly,  you can make your planning with Pinterest and plan for your brand-building activity. 
Hope you liked this small share on Pinterest Marketing.
Happy Pinning.