The 4 broad categories of SEO KPI metrics to track in order to tie your Business Goals to Clicks, Links, and Signups

The website is a representation of our product. You have invested heavily in content marketing and countless hours developing the customer personas and zeroing in on your target audience. Now there comes a time when we have to present your efforts to the clients and share the campaign developments with higher authorities.
Now the question arises How can we prove the success and demonstrate value in a tangible way? The answer is hidden in Key performance indicators (KPIs).
Here are some SEO tools commonly preferred by people to keep track of their business: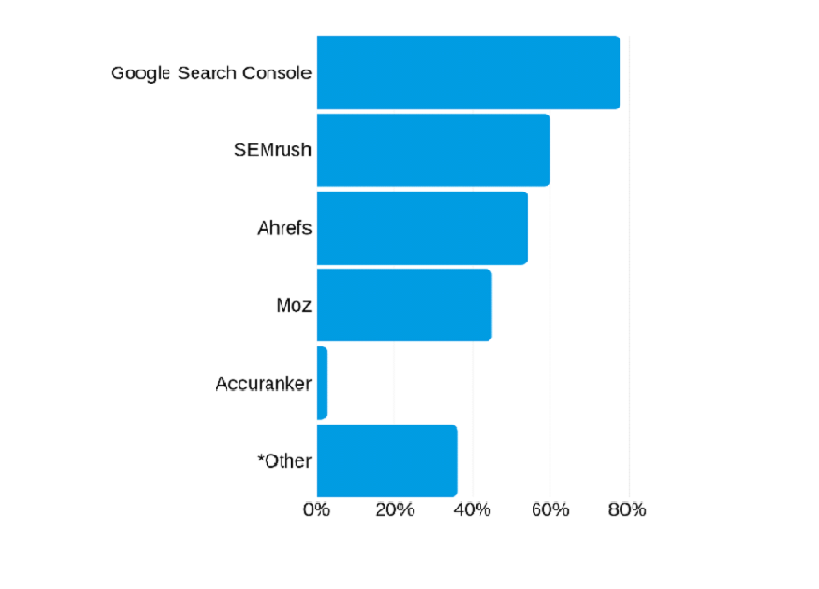 What are KPIs?
KPIs are objective metrics that help to scale and give clarity into the success of a given organization or campaign. The KPIs are used in almost every industry to measure how well something is or isn't working. In SEO, KPIs can be used to identify how efficient the campaigns and strategies are.
In this article, we will discuss which KPIs to watch for different perspectives of SEO. We will also introduce some handy tools and how-to-dos that can help make the process easy and effective.
Are you struggling with matching your SEO results with your real business goals? If yes, then this blog is just for you.
This is how a Social Analytics: Twitter KPI looks like: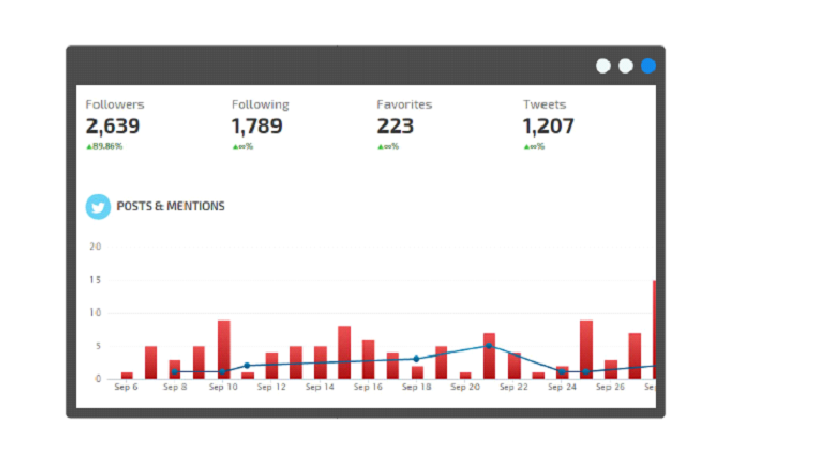 First, let us categorize the SEO KPIs and check out where do they fit within the sales channel:
If you are familiar with the marketing or sales game, you should be aware of the value of the sales channel. At any particular given time, each of the customers is at a specific stage of their campaign. They can even be in the process of learning what you have to offer and what they are ready to buy. SEO does fit into each and every stage of the sales channel. That being said, it is very essential to remember that the SEO metrics for every stage is peculiar and unique.
In this blog, we will try to connect SEO KPIs to each stage in the sales channel. We will try to relate with them in a better way to the real-world business goals.
The SEO KPIs in the sales channel are depicted as an inverted pyramid. The topmost layer of this inverted pyramid is Awareness, the next is Engagement after that is Acquisition and the last and the tapering end is the Conversion.
Awareness: know your site
A few SEO KPIs focus on your audience and your potential customers. They also focus on the growth rate from the organic search and along with that these KPIs will concentrate on how well your SEO strategy is resonating with that audience.
Increases in organic search rankings
Keyword ranking additions is the most crucial measure to check how successful the SEO efforts are. Increases during the organic search rankings form clicks from Google constantly. That is often very useful in the long run.
Sustainable SEO campaigns are often based on thousands of keywords, customized for a different search, landing pages, search volume to ensure diversity and organic traffic from as many sources as possible. Thus, you'd want to look into the variations in rankings for those keywords on a regular basis.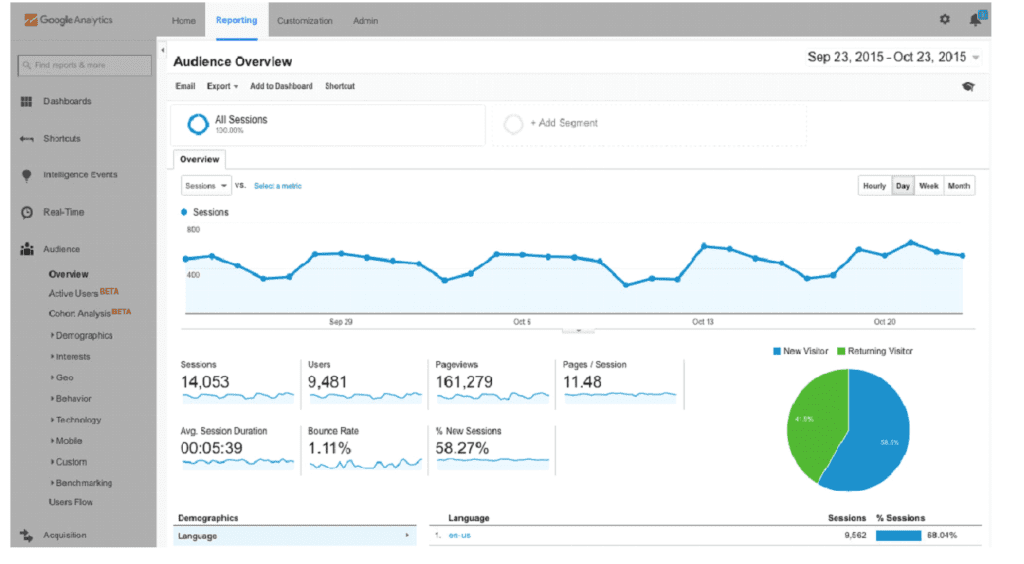 Branded vs non-branded traffic
Guess which would provide you better SEO result: 10 potential customers coming from a branded search results 100 potential customers coming from a universal non-branded search phrase?
However, there is no clear-cut and precise answer. If you consider the SEO reporting perspective, there's a lot of uncertainty. Some people say that the branded traffic is unrelated to SEO work because it depends on brand awareness and offline marketing so focus more on non-branded organic traffic. But there are others who would argue to that saying people should make sure that their site is dominated by the brand searches. Anyway, you should be able to split branded and non-branded traffic based on the keywords that are mostly searched.
Search engine visibility
The search engine visibility is another key deliverable from the SEO campaigns. The metric is used to measure how much better does your website ranks in Google results across all the keywords that you're tracking. The search engine visibility can provide a proper overview of the website's potential to generate clicks from organic searches. The more is the visibility of your website, the better are your chances of bringing new visitors to your website.
The following is how a landing page report looks like: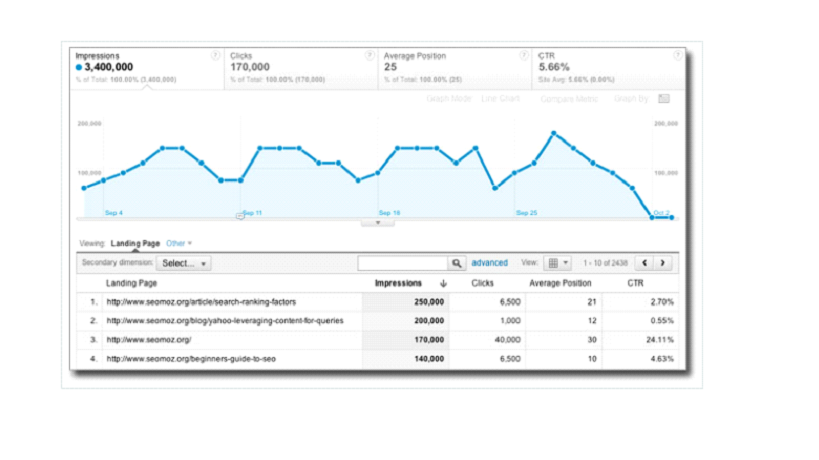 Here is how the traffic targets look like from every source: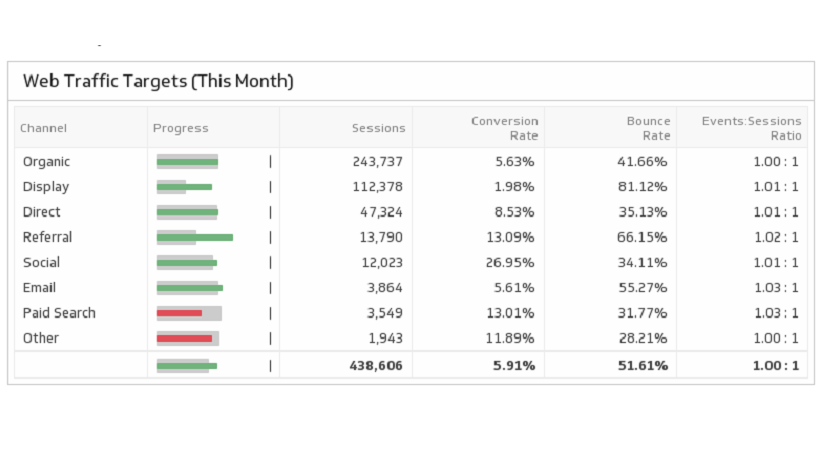 Organic clicks, impressions, and CTR
Remember every site with an impression in search results and a click. So, the early indicators for your SEO campaign success are the search results, clicks and the click-through rate (CTR).
⦁ The total number of users that checked out your website rank for a specific keyword is the impressions.
⦁ The total amount of Google users that click on your website in the search results are the clicks. These clicks are equivalent to organic traffic in Google Analytics.
⦁ The percentage of people searching that click on a search engine result are called organic CTR.
Referral traffic
It's undeniable that you'll be building links as part of your SEO campaigns. Those links will be generated via contributed content, third-party reviews, profile completions, etc. Apart from the usual SEO benefits, these links will get you introduced to new audiences and send your referral traffic. The referral traffic is nothing but the visitors that come to your website from websites other than the major search engines.
It's important to include referral traffic alongside other SEO KPIs to assess the side-effects of your link building and content marketing activities. In this way, you can identify where your audience hangs out and invest to get more visitors from such websites.
SERP features
Google SERPs never fail to blow off people's mind. Featured snippets, image, and video carousels, local packs are everywhere shifting attention and clicks from ordinary organic listings.
So, you can't bear to track those rankings only. You need to check out how your SEO step is expanding through the varied SERP features and work to get your assets to be visible there.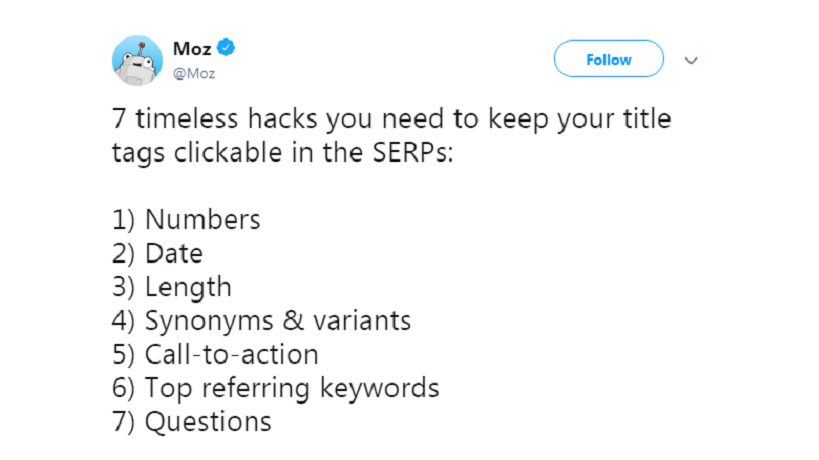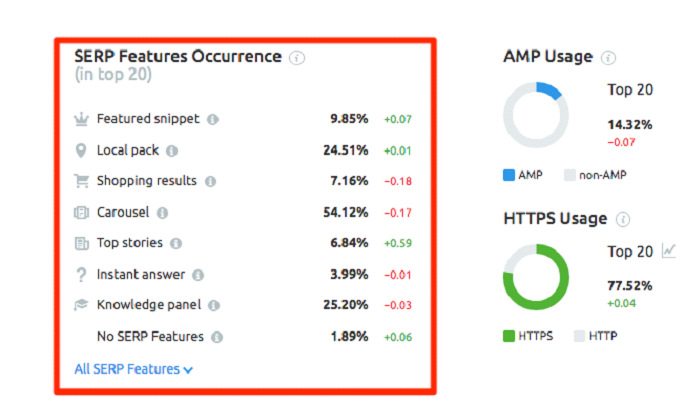 The total organic traffic growth rate
The ultimate aim of SEO is to get more and more users from the search engines. Hence, in order to fulfill this, there is another KPI which you can use for organic search traffic increase rate. This is the basic difference that you experience while measuring the raw traffic that is transferring from organic search.
Engagement: interacting with the website
A group of KPIs that shows you how organic visitors are interacting with your content. Although organic traffic growth is great if the content is unable to engage people, it indicates that you are focused on the wrong types of keywords or your content doesn't answer your user's questions good enough.
Bounce rate
Bounce rate is the number of visitors who leave your site without clicking any link. The bounce rate is expressed as a percentage with a lower number being better. Although it hasn't been confirmed officially that bounce rate is a ranking factor there are some industry studies prove there's a correlation between bounce rate and Google rankings.
Along with this, it is known that the user experience signals basically are a part of the Google ranking algorithm. The way users interact with the website helps the search engines to assess the quality of your content and rank it respectively. Therefore, a declining bounce rate is a comprehensive metric to report. This is because it indicates that your site is becoming more helpful to your visitors and their search queries are being served better.
How to reduce your bounce rate
Here are a few things to keep in mind in order to reduce the bounce rate:
⦁ Create engaging titles
⦁ Practice bucket brigades
⦁ Provide visitors a purpose to buy by leveraging testimonials, images or short videos
⦁ Add relevant topics for your visitors to read further content
⦁ Manage internal links to other pages on your site
An engaging topic guarantees that your visitors are likely to spend more time on the page. Whereas, the last two points take them to other pages of your website so that they move and know your site better.
Pages/Session
The average number of pages viewed during one session with repeated views of the page taken into account is considered in the page and session.
Out of the other signals that assess engagement, the pages per session is an essential KPI. It enables knowing how smooth the navigational experience on your website is for your users.
Average Session duration
It deals with for how long users are staying on your website once they've clicked through to your landing page. The average time is taken into account. Average session duration is a major SEO KPI as it is a very straightforward way to evaluate how engaged your users really are? Whether the users go through your content and click under into the site architecture? The more deep, thorough and well-structured content that your website has, the longer the duration is likely to be.
Top exit pages for organic traffic
The exit pages are the pages your users tend to visit lastly before their session ends or they leave the website. The exit page is not compulsorily a problem. You could even expect a user to enter your website just to find an answer to their query and then leave. However, in some other cases, the exit pages might even suggest that the users have lost interest in your website and might not come back. So, it is really necessary to find out your top exit pages to further improve them so that your visitors to keep visiting for a longer period of time.
As a part of the findings, you'll get a list of the top exit pages marked by the traffic type, including organic traffic. If your website is larger you need to quickly check, it might be handier to have the list sorted by the number of Exits to recognize prime problematic pages.
Acquisition: completing desired actions
The SEO KPIs which check the acquisition level of the user visit including all business goals associated with organic traffic and referral traffic and generated by the SEO team.
Goal completions for organic traffic
There are a wide variety of goals which can be traced depending on the type of business and the goals of the company that it is trying to accomplish now. People who complete these procedures become leads or potential customers. These can later convert into paying customers. SEOs should look into the actual number of SEO leads, i.e for purpose completions for organic traffic.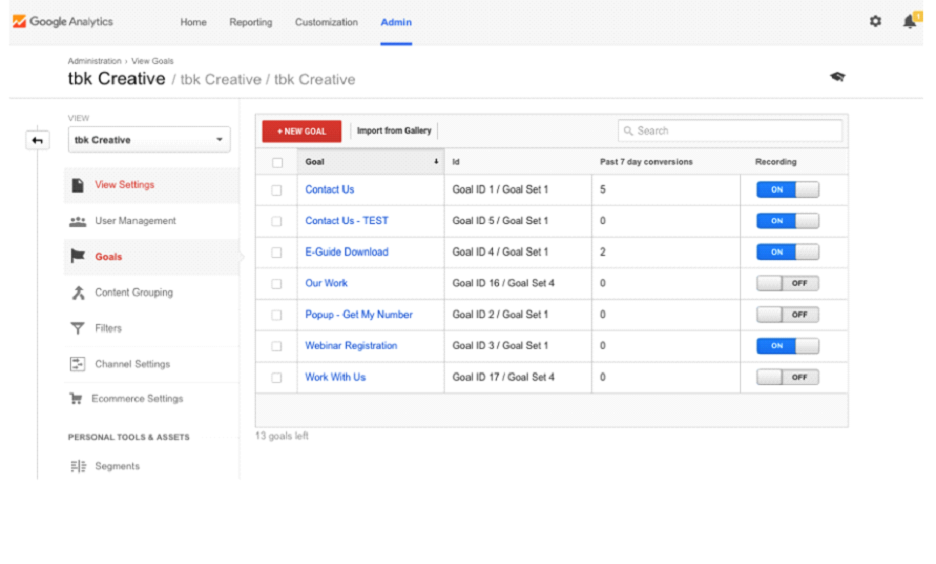 The goal conversion rate for organic traffic
The goal conversion rate for organic traffic is the number of those visitors from search engines who have completed an intent on your website. You need to keep an eye on the variations for this metric and also relate it to goal conversion rates from other channels. If the goal conversion rate is lower compared, it indicates that your SEO strategy is not enough and you are not targeting keywords with a strong commercial purpose.
Percentage increase in organic leads
This metric shows the percentage of leads earned by the organic channel. The percentage increase in organic leads is always better SEO KPI. It shows your progress towards the most important goal of growing the customer base and growing your sales.
SEO-originated lead percentage
As per the name suggests the SEO- originated lead percentage metric shows the percentage of the total leads originating from the organic search. The SEO originated lead percentage ensures that you determine how well are your SEO efforts working when compared to other channels. This percentage is what you want to grow over a period of time.
Conversion: making sales
After all your efforts at the end of the day, your final SEO goal is to raise revenue. Let's check out the conversion-focused KPIs which you need to include in SEO report.
Transactions for organic traffic
The transactions for organic traffic determines the number of transactions produced by the organic channel over a specific time period. This metric will give you a solid first-step understanding of your actions if they driving any sales at all without digging deeper into the original revenue from your SEO efforts.
The e-commerce conversion rate for organic traffic
The e-commerce conversion rate for organic traffic shows the percentage of organic sessions which ended in an e-commerce business. Finally, it covers the purchase plan for organic traffic and helps you to understand if it is appropriate for your business goals.
Revenue for organic traffic
The revenue for organic traffic KPI shows the total revenue, which originated from organic traffic. Revenue for organic search helps companies guarantee that the SEO strategy is viable when joined with the number of transactions and e-commerce conversion rate.
This number is the number of sales and conversions the organic channel is served. If a channel appears anywhere, except as the final, on a conversion path, it is cooperation known as an assist for that conversion. There might be a disparity between the Revenue and the Assisted Conversion values. But both should be taken into account in your SEO report.
Percentage increase in organic sales
You would wish to know how your sales from the organic channel progress over time. The metric grants businesses with an authentic replica of their growth and can help accurately assess the value of their SEO process.
SEO-originated sales percentage
This metric can present you with an impression of how prosperous the SEO channel is in drawing sales compared to other channels — paid search, direct, referral, display, social, and many more.
SEO ROI
SEO ROI is nothing but the revenue produced by the SEO attempts divided by all known SEO expenses, including retainer fee to an SEO agency, salaries for in-house SEOs, payments for sponsored referral mentions, etc. SEO ROI is not very easy and straightforward to calculate as compared to PPC ROI, for example. At large, it depends on your preceding SEO investments. It'll take time to for the SEO process to get traction if there've been zero. So, you see your first clicks from organic search. On the contrary, if you've been investing heavily in SEO in the past, but have put it on hold now, you'll still keep getting results for some time, and your ROI will appear as a great temporary strategy.
Why does Your SEO KPI Matter?
Organizing and weighing a set of KPIs can be a strenuous task for any business effort. It can be even more troublesome if you're tying your SEO strategies to your business goals and aspirations. SEO can be a little perplexing. In fact, SEO KPIs are so difficult to track that 52% of B2B marketers cannot defend the prices that they spend for SEO. In another article at Monitor Backlinks, 74% of marketers were unable to prove that they had obtained any concrete ROIs. If you are unable to overcome the challenges regarding your SEO KPIs, there is not a way to prove that your efforts are bearing fruit.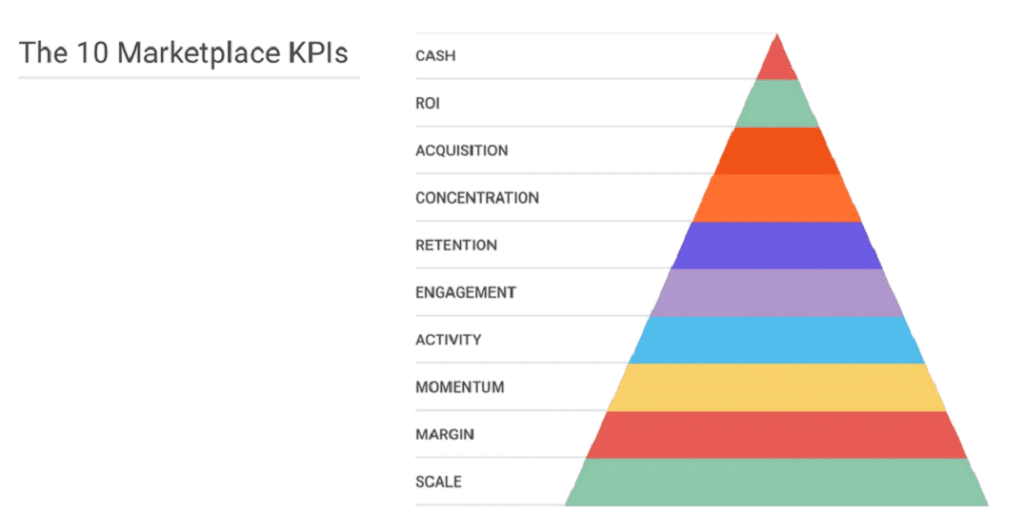 An SEO KPI helps you in the following manner:
⦁ Illustrate the value of your SEO to clients
⦁ Detect and cut off failing marketing endeavors early
⦁ Find and do more of what works
⦁ Tie your SEO activities to business goals
Well, to get started, there are some SEO KPIs are worth tracking for your business. Later, we will check out what can work the best for you.
How can you choose your SEO KPI based on business goals and objectives?
Out of the KPIs that exist, not all are relevant for you. Suppose you don't have a physical store then there is no need to track in-store visits for your business.
Which SEO KPIs should you measure?
The four broad categories of SEO KPIs that you should make an effort to measure are:
⦁ Direct business SEO KPIs
⦁ KPIs based on costs and ROIs
⦁ On-page SEO KPIs
⦁ Off-page SEO KPIs
Direct business SEO KPIs
Direct business SEO KPIs tend to provide you with the obvious results. That is what these KPIs stand for. The results should be seen and significant to your business for the SEO strategy to get approval. For example, if I were to look for the return on my SEO investment and I don't have a bunch of analytics software to aid me, I will be searched at only one place.
My business records
If business was falling before the engagement of the services of an SEO company, then it should better be growing considerably after the SEO strategy is accomplished. Growth is nothing but enhanced sales, grown customer inquiries, immeasurable, bigger clients and generally a lift in the business operations.
These KPIs are the easiest to scale in terms of the visible results that they carry. But, from an SEO's viewpoint, they're difficult to track because of the complexity of tying website metrics to ultimate leads and sales. Albeit, direct business SEO KPIs are crucial to business success.
KPIs based on costs and ROIs
Every business wants to have affordable investments and the cost-cutting is an intention for every project. But more prominent than cutting down the prices is to enhancing your gains on business moves. Most of us would like to jump at the opportunity to spend a million dollars in business and get 10 million in returns after a short time. Spending more money isn't the problem. Producing profitable returns is the problem. But the risk is apparent. So, How do you explain this heavy spending? In fact, how do you explain any spending at all?
This is where the cost-based KPIs come for your help. These KPIs sets objectives that estimate your costs of business against its direct advantages and profits in the long run. These KPIs can differ for different businesses. For example, a business that concentrates selling products will mark their advertising costs against an increase in the customer base. This increase in customers is called the KPI.
On-page SEO KPIs
The offline businesses that have no online trace are fast depleting into emptiness. About every smallest business now has some kind of online presence.
This is the reason why on-page SEO is crucial. Unlike the initial years of the internet, the struggle for client recognition is raging today. In order to stand out, you must have the hang of SEO. Doesn't matter if you execute the strategies or outsource them into capable hands. You should be aware of what's going on with your business.
On-page SEO KPIs follows the activities that occur on the page. Why?
Because the little differences do matter a lot! You don't wish for people to leave your site as soon as they land there. And neither do you wish that your potential customers just scan your site and leave without taking any steps that might profit you. Establishing an on-page SEO KPI helps you do more of what can impact business success. You can say that the on-page SEO KPIs work undeviatingly with business KPIs.
Off-page SEO KPIs
Similar to the on-page SEO KPIs, the off-page metrics also support your direct business KPIs. An off-page SEO KPI projects how well your users are engaging with your site's content even outside of your website. That includes checking are they linking back to the contents? Are they discussing it on social media and forums? Checking if they are recommending it to their friends or clicking often at your search engine rankings.
Choosing the Right KPI Metrics for Your Business
Picking out the right set of SEO KPI metrics for your business can be challenging. The right SEO KPIs for your business will be commanded by:
Business model: Type of business (i.e., industry)
Business goals: Stages of your business
Albeit, you can use KPIs from all four classes where and when required. You will choose the most suitable sections of direct business and cost/ROI KPIs to follow.
Despite your business model, objects, industry, and stage, you will need all SEO KPIs from the on-page and off-page metrics described here. But when choosing the SEO KPIs to track for your business and costs/ROI, you can just ask yourself if the KPI in the subject provides any insights or advantage for your business.
Your first purpose is to authenticate which KPIs suit your business the most before you start tracking them. If you haven't set a link between these categories and your business goals you might be tracking a delusion.
KPIs Based on Costs and ROIs
If you are running a business, you need to invest in it first. There are huge expenses spent while you run a business. And those expenses should come with profits on them. Tying your SEO KPI to your investments and profits does make sense.
Which SEO KPIs would you use for this purpose? The answer is the KPIs that rely on intelligent goals.
Intelligent goals help you to improve your website reformations using machine learning. Google uses anonymized data from thousands of websites to improve your reformations.
People can leverage smart goals, regular Google Analytics goals and custom reports in order to:
⦁ Reduce the PPC cost and manage where your SEO pays the most dividend
⦁ Ascertain your marketing cost per lead received
⦁ Enhance customer LTV
⦁ Boost ROI due to geographical targeting
Customer Lifetime Value (LTV) from SEO
The customer lifetime value is nothing but the total amount of money a customer will spend for the duration of time they continue to be your customer.
Here is an example:
Suppose, you have a business of software that needs a monthly subscription. And the average number of months that your customers stay with you and subscribe to your services is 18 months.
18 months multiplied by the subscription amount $100.
18 months X $100 = $1800
So, your customer lifetime value is $1800.
But what if your business is not based on a subscription model? There are easy ways to find out the LTV in those cases too.
If the demographics that pay you the most money are your targeted audience, your LTV will automatically be better.
You want to be precise on where your best clients come from and optimize better based on that data. You should be looking specifically at the LTV of customers who arrive at your site via organic search traffic for the purposes of SEO evaluation.
ROI from SEO spend targeting distinct regions
Are you getting a lot of organic traffic from an unexpected area of the world? If yes, your next step is to calculate their LTV compared to the average LTV from all the other regions.
You may be getting huge traffic from one corner of the world but you might not be getting conversions and revenue from the same corner. The conversions and revenues could come from another region.
This can mean that you need to enhance the way in which you're targeting visitors from that area of the world. Suppose, you want to translate your content into their native language or you can even have a dedicated landing page or CTA for these guests. You can try something with an extraordinary interest to these people in order to make them your potential clients.
If you have already targeted many regions with SEO, you can first consider how much profit you will gain from concentrating on that particular SEO.
You need to calculate the amount spent on regional SEO aiming at the given area, and then calculate the acknowledgment (pageviews, conversions, signups, revenue) from that region's website visitors.
Making efforts using the KPIs to see an increase in your business year after year
It's so easy to get lost in the abundance of miscellaneous SEO KPIs you can report on. So, precise categorization is essential. In this blog, we have described the essential metrics by assigning each to the stages of a traditional sales channel. Once, the categories are familiar, you can check which of the metrics is the most meaningful for your business and the specific business goals. A suitable SEO will drive relevant organic traffic from the local searches. You need to go with the one which clearly shows progress towards achieving your goals.
You can now leverage the power of Google Analytics and rank tracking, and other analytic tools to expand intensities and correct vulnerabilities on your website.
Now that you know the SEO KPIs and how to choose the one that is right for your business, there is nothing to be fearful about. It is now time to get going!