Bill Gates Said "Earn Real Money through Content"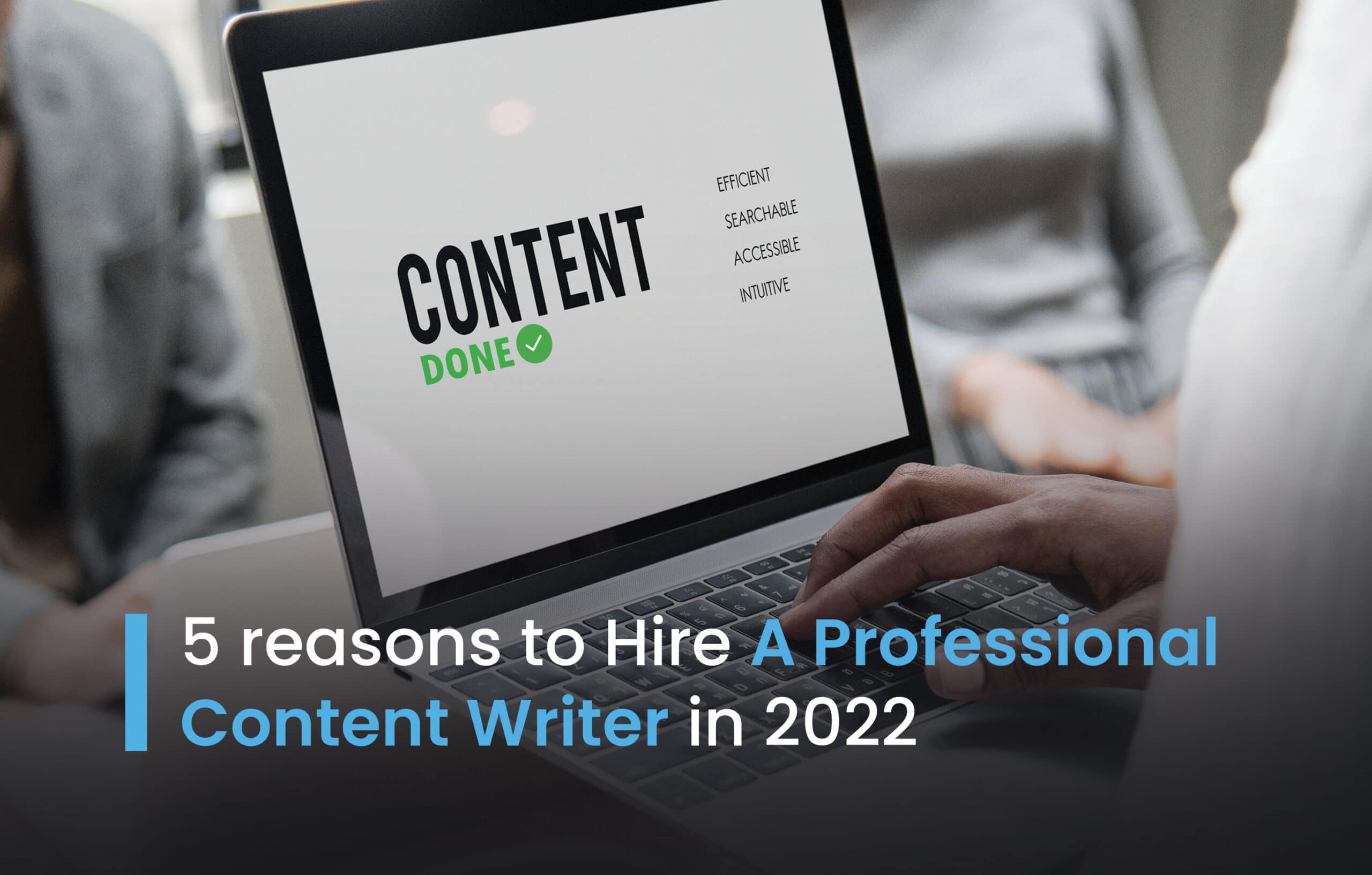 "Content is King" Content is where I expect much of the real money will be made on the Internet, just as it was in broadcasting." In 1996, Bill Gates gave this statement!
He knew way before anyone that online marketing could set fire!
The majority of business professionals today recognize that in order to keep their brand ahead of the competition, they must provide a constant stream of engaging, creative, fascinating, and relevant content for their online presence.
This content may also need to be encouraging and motivating, depending on the business, individual, or brand.
There are a lot of reasons why companies outsource their content production needs… and why hiring a writer can be the best move you ever make in the year 2022…
1) Poor writing can ruin your credibility
Let's accept the fact that writing is a skill that not everyone possesses.
See, if you write your own copy, but it's packed with discursive grammar or poor flaws, it could have an adverse effect.
For example, if your writing is filled with mistakes, it's difficult to claim that your brand exists for quality, consistency, or attention to detail.
Hire a professional writer to ensure that your good name is never ruined by poor writing.
2) The Ideal Researcher
As a business owner, you may believe that external writers will be unable to perceive your industry.
This is where you could be mistaken. Professional writers are usually experienced researchers, and they will be able to help your content break free from its existing tunnel vision.
A writer who can research, analyze, and articulate what your audience wants to hear can also provide a unique perspective.
3) Content writers are well-versed in SEO
Writing content is relevant to users or writing content that meets search engine algorithms?
It's a tricky question!
Actually, you'll be far better positioned to occupy prime search engine real estate if you provide relevant and quality content for your customers.
A good writer will have the necessary SEO skills to attract the proper kind of attention from both your target audience and search engines.
4) You will save time by hiring a writer
Outsourcing your content writing will allow you to free up your time, or the time of whoever is currently assigned to this responsibility.
This frees you up to concentrate on your company's core skills and client satisfaction.
One of the most compelling reasons for outsourcing anything is to free yourself up to focus on what matters most: managing your team, planning for your company, and delighting your clients.
5) Professional writers can benefit you with great outcomes
Your writing should always have a clear goal in mind.
You should write to create leads, sales, build trust, and strengthen your reputation.
This demands more than a basic understanding of your company's operations. It also demands an understanding of how to style your writing, construct an argument, use convincing language, and design an ideal call to action.
These are some of the weapons carried by professional writers, and they can help you ensure that your business writing gets results.
Professional writers provide a wide range of content services, such as website content, blog writing, digital marketing content, social media content, SEO content, and other on-demand content.
They are multitaskers and true trendsetters. Their creative abilities and knowledge are limitless.
Without a doubt, content writers are the best people for any marketing company.
A good content writer will effortlessly teach you new and good things.
😉 Happy Hiring!